These Questions Will Determine Your Destiny
April 25, 2008
WINNING THE SECOND BILLION TOGETHER!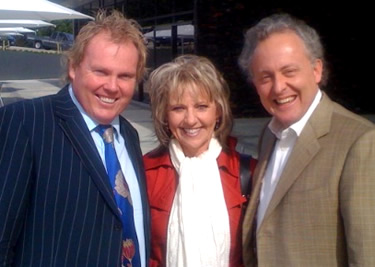 Second Billion Cochair for Australasia Peter and Bev Mortlock and Cochair Global Networking James Davis are preparing for an outstanding Best to the Rest Summit in Auckland in March, 2009.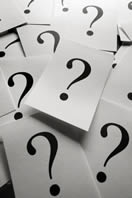 Dear Visionary Leader:
When dealing with people, there are a few key questions you as a leader can ask to help them determine their destiny. First: Do you want to be an average Christian or do you want to be a normal Christian? By and large, the average Christian we find around us every day, the normal Christian we find in the Word of God.
Second: Do you want to be a container or do you want to be a channel? This can be rephrased: Do you want to be a reservoir or do you want to be a river?
One morning, Jesus stood in the middle of a religious crowd as a ceremony came to a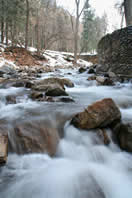 close. The priest had just taken a pitcher of water and poured it on the altar symbolizing salvation. The people danced and shouted then started making their way home. But Jesus cried aloud, "If any man is thirsty, let him come unto me and drink and he that believes in me as the scripture has said, out of his heart will flow rivers of living water" (John 7:37ff).
Jesus knew that on the next day the people would have a past memory but they would not have a present reality. They would remember a religious form, but they would not know the present power of the Holy Spirit.
Jesus Christ was saying then and now, stop enduring religion and start enjoying revival. Stop enduring stagnation and start enjoying real salvation. Jesus provides the solution to

turning the rituals of religion into the river of revival.
My heart was moved again this week as I witnessed firsthand in Auckland, New Zealand and Madras, India, a genuine hunger to see the Lord's power released in the lives of His people.

In Auckland and Madras, we met with leading pastors from New Zealand and India in special planning meetings for our upcoming SYNERGIZE! Summits. We expect 500 to 700 key Christian leaders representing every state in the countries of New Zealand, India and Australia.

Through these Best to the Rest meetings, the SECOND BILLION Network will expand throughout India, New Zealand and Australia. Summit presenters include Ademola Ishola, Gus Crocker, Douglass LeRoy, Peter Mortlock, Michael Murphy, Prince Guneratnam, Eddy Leo, Len Sweet, James Davis, Sunday Adelaja, Paul Cole and many more. Thank you for praying for us!
Breaking News
COCHAIR/GLOBAL RESOURCES
Phil Harris, the District Superintendent of the Wesleyan Nebraska-Colorado District now serves as the Second Billion Cochair for Global Resources. For more than 10 years he has served as Superintendent where he has gained a keen understanding of resources that equip pastors for effective ministry.
Ben Stein: EXPELLED!
After a strong opening weekend, the feature film "Expelled: No Intelligence Allowed" starring Ben Stein, has become a favorite

destination for American families. This weekend take your friends and family to see Ben Stein counter evolution and provide scientific credibility for creation thought. See more about the film!
 Join the Second Billion Movement
You can download the Second Billion Medallion today FREE! Join leaders in dozens of countries who are using this medallion to keep the vision in front of them!
Pastors Coaching
SPRING SERMON SERIES:

In order to win a battle, we must know our enemy. We should not fight all battles and all enemies the same. As Christian leaders who are concerned with winning the cultural wars, there are principles and practices we should know in order to be effective. In this week's message, "America's Culture War" the pastor and his congregation will learn the characteristics of an anti-Chrisitian culture and how to combat it for victory. Download it today!
As we contemplate the words of Jesus, "If anyone is thirsty let him come to me to drink," we need to realize the secret, recognize the source and remember the supply. The secret is "thirst"; the source is "Jesus"; and the supply is a "river." There is enough water for your thirst, your soul and your circumstances. The greater our thirst, the greater our satisfaction. I look forward to drinking water with you at the river that never runs dry!
Until the Last Person Has Heard,



James O. Davis
COCHAIR/Global Networking