Hot Halls of Hell
February 7, 2012
5 MILLION NEW CHURCHES – 1 BILLION SOULS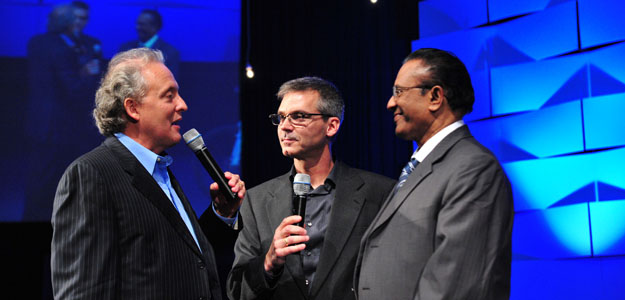 Cochair/Global Networking James O. Davis, Bethany Press President John DePree, Cochair/India Dr. David Mohan share a moment at Synergize 3. The first solar-powered printing press will be delivered to India. 
Dear Visionary Leader,
Billion Soul Greetings!
We are witnessing the great battle for the souls of this generation. God the Father is pleading for this world to know Him. Christ, with nail-pierced hands, is pleading for unreached people groups to hear the Gospel. All of heaven pleads for spiritual awakenings throughout the world. The Word of God pleads for the souls of men and women. The blood of Christ pleads for the millions to come to repentance. Sinners in hell plead for a generation not to follow them!
Rejoice! The Lord's Church continues to grow and go instead of dry and die. Since September, 2005, more than 245 million people have come to Christ and more than 1.3 million churches have been planted throughout the earth. The Global Church is doubling in size during this generation. Let's continue to win the next billion to Christ, one person at a time!
NETWORK NEWS
Introducing the Global Church Learning Center
The Global Church Learning Center will comprise more than 40 practical courses from every world region. Be sure to check out live now on Billion.tv: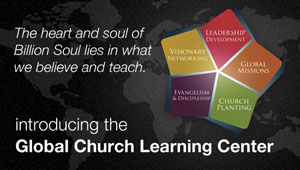 Dr. Howard Hendricks: How To Study The Bible: Dr. Hendricks is a renowned Professor at Dallas Theological Seminary. His international travels and books have encouraged millions of people.
Dr. Walter Kaiser: Knowing The Entire Bible: Dr. Kaiser has served as the President of Gordon-Conwell Theological Seminary and has authored more than 300 works.
Dr. James Merritt: How To Preach To Any Audience: Dr. Merritt has served as the President of the Southern Baptist Convention, along with pastoring Crosspointe Community Church, in the greater Atlanta area.
Debut of the Ed Cole Legacy Collection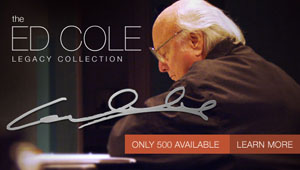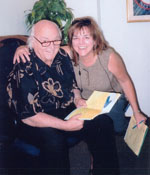 GET MEN MOTIVATED: After nine years of dedicated leadership by Joann Cole Webster, Vice President of the Christian Men's Network and CoChair/Global Operations of the Billion Soul Network, the Edwin Louis Cole Legacy Collection is becoming available! The Ed Cole Legacy Collection is one of the greatest contributions to the entire Global Church. Only 500 unique desktop
"Platinum" sets are in production, based on first-come-first-served.
Dr. Ed Cole's teachings have mentored and inspired tens of millions of men worldwide. Now, for the first time, all of his works and writings have been pulled together into one single volume, known as "The Collection." Each set comes with a numbered Certificate of Authenticity. Secure your number by ordering your collectors edition today!
VISIONARY COACHING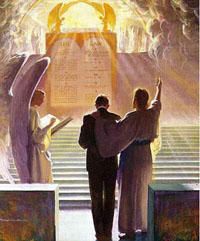 Our Lord and Savior, Jesus Christ, taught twice as much about hell as He did about heaven. It is not popular to talk about hell. Today, many cultures make fun or light of the seriousness of hell. Hell is not a joking matter. People can laugh their way into hell but not laugh their way back out! When was the last time you taught on the subject of hell?
Here are ten characteristics of "The Hot Halls Of Hell." Satan's eternal prison is comprised of:
Unholy Demons (Matt. 25:41): Jesus said, "Then shall he say also unto them on the left hand, depart from me, you cursed into everlasting fire, prepared for the devil and his angels."
Unceasing Darkness (2 Pt. 2:4; Jd v.13; Matt 8:12): Hell is described as chains of darkness, blackness of darkness and outer darkness.
Unending Downwardness: Hell is a bottomless pit; the lost will experience "falling" throughout eternity.
Unequaled Despair (Lk. 16:33): The rich man lifted up his eyes being in torments. There is no hope in hell.
Unquenchable Damnation (Lk. 16:24): Jesus said the rich man was tormented in the flame. The flames of hell are real; not metaphorical.
Unsatisfied Desires (Lk. 16:24): The rich man cried out and said, "Father Abraham, have mercy on me, and send Lazarus, that he my dip the tip of his finger in water, and cool my tongue."
Unforgettable Decisions (Lk 16:25): "But Abraham said, Son, remember that you in your life time received good things, and likewise Lazarus evil tings; but now he is comforted, and you are being tormented."
Unbroken Division (Lk. 16:26): "And beside all this, between us and you there is a great gulf fixed: so that they which would pass from here to you cannot; neither can they pass to us; that would come from there."
Unanswered Devotions (Lk. 16:27-28): Then he said, "I pray you therefore, father, that you would send him to my father's house: for I have five brothers; that he may testify unto them, lest they also come into this place of torment."
Unsaved Degenerates (Rev 21:8): "But, the cowardly, the unbelieving, the vile, the murderers, the sexually immoral, those who practice magic arts, the idolaters and all liars will have their place in the fiery lake of sulfur."
It is much harder to go to hell than it is to go to heaven. God has placed many road blocks on the road to the hot halls of hell. For people to go to hell, they have to climb over their better sense; push out of the way the Gospel; trample under their feet the blood of Jesus; say, "no" to the Holy Spirit. God does not want anyone to go to hell, but all to come to repentance.
Each year that passes, it is getting harder and harder for people to live on this planet and not hear the glorious Gospel of Christ. Thank our Lord for the Global Church working together more and more to complete the Great Commission! Blessings.
Until The Last Person Has Heard,

James O. Davis
Cofounder
CoChair/Global Network
P. S. Make plans now to attend Synergize 4 on January 21-23, 2014, in Orlando, Florida.