The International Synergize Award for 2013
February 14, 2013
5 MILLION NEW CHURCHES – 1 BILLION SOULS
The International Synergize Award For 2013 – Synergize 4 – GCLC – How To Make Your Net Work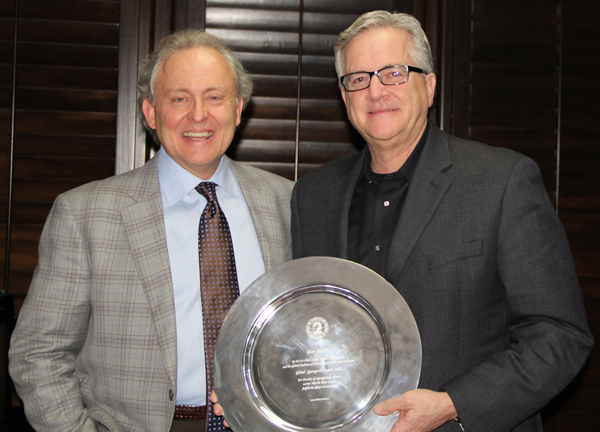 Dr. Glenn Burris Is The Recipient Of The
Global Church Synergize Award For 2013
www.BILLION.tv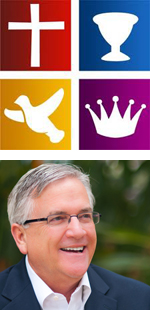 Dear Visionary Leader,
During the recent Global Church Listening Forum 2, Dr. Glenn Burris, President Of Foursquare International, received the International Synergize Award For 2013. Dr. Burris was elected president on June 1, 2010, in Atlanta, Georgia. His current Foursquare leadership connects him to leaders in 143 nations!
Glenn received Christ as a child in the church his parents pastored. He committed to a life of Christian service at a Foursquare youth camp. Following his graduation from Mount Vernon Bible College in 1975, he served as a youth pastor. He later became a senior pastor and served as a divisional superintendent.
He became the supervisor of the 10-state historic Southeast District in 1992 and served in that role until 2002, when he became the general supervisor of The Foursquare Church, a vice-presidential position. His direct oversight included the districts, churches, ministries and ministers within the U.S. He is a member of the board of directors and served as chairman from 2004-2008. Additionally, he served a brief term as president of LIFE Bible College East in Christiansburg, Va.
Glenn has influenced countless leaders, and he celebrates the success of others as distinct victories to the glory of God. Glenn and his wife, Debbie, have been married since 1975. They are the parents of two adult children, Heidi Conley, whose husband is Dustin, and Joshua Burris.
NETWORK NEWS
Synergize 4
The Synergize 4 Conference scheduled for January 21-23, 2014, in Orlando, will be the best one yet. Leading presenters include Matthew Barnett, Len Sweet, Stan Toler, Kenneth C. Ulmer, Chip Ingram Jack Hayford and thirty more!
Registration has been open for several months with key leaders worldwide are taking advantage of registering early. Be sure to go to www.synergize.tv and register today! There are only 1,500 seats available!
Global Church Learning Center
The Global Church Learning Center and the Global Church Library continue to grow each week. In the next ten days the following courses will be added in the GCLC:
Joann Webster/Paul Cole: Maximized Families
Alex Mitala: Church Planting In A Village
John Sorensen: How To Win Souls
Alex Abraham: Unreached People Groups
If you are not a member, be sure to join today. Simply go to the Global Church Learning Center www.GCLC.tv and sign up today.
Global Church Learning Center houses more than 40 interactive training curriculum courses and a variety of videos, ebooks, transcripts and articles by renowned Christian leaders. Courses are tailored to be visually attractive, doctrinally-vital, interactively engaging and able to be distributed through personal downloads and Internet streaming. The Global Church Library is comprised of addtional video, audio, books and articles. All of these additional teachings encompass Leadership Development, Global Missions, Evangelism & Discipleship, Church Planting and Visionary Networking. These dynamic resources are available to members! By the end of 2013, there will be more than 500 books, 250 video/audio teachings and hundreds of articles.
There are several levels of GCLC memberships avaialble. These include Core Membership, Unlimited Membership, Team Membership and Scholarship. Choose to become a member today! Check out www.GCLC.tv.
VISIONARY COACHING
How To Make Your Net Work
After traveling several millions of miles, meeting with more than 10,000 leaders face-to-face, along with countless conversations, I wrote How To Make Your Net Work. I am convinced that this powerful resource will help equip your life and ministry with nets so full of fish you will have to share them in order to get the harvest into your ministry boat before they are lost!
From reading How To Make Your Net Work, you will learn:
How to turn your personal mission into a powerful movement.
How to begin with the end in mind and build a network to achieve it.
How to network with busy leaders and gain their favor for a higher cause.
How to tie relationship knots together for impact in your personal and professional life.
How to find your personal role in God's eternal goal.
How to apply the five encouraging secrets to staying focused and motivated until your mission is accomplished.
How to select and invite people to join your cause.
How to set goals and to measure the level of their networking effectiveness.
How to communicate, both privately and publicly, with the appropriate messaging to motivate people to follow you.
How to create a powerful inner circle and add compounding value to each member.
Dr. Kenneth Ulmer writes, "How to Make Your Net Work will show you how to connect global thinkers into your life for the achievement of a goal greater than you have imagined. You will learn to see ahead of the visionary curve and make the adjustments necessary to grow your organization in an interconnected world."
I encourage you to secure your copy of How To Make Your Net Work at www.JamesODavis.com store. It is available in hardback and e-book formats. Let's determine to make our net work! Blessings
Until The Last Person Has Heard,



James O. Davis
CoChair/Global Networking
Cofounder/Billion Soul