Grand Opening of Oceania Hub Of Christianity
April 29, 2013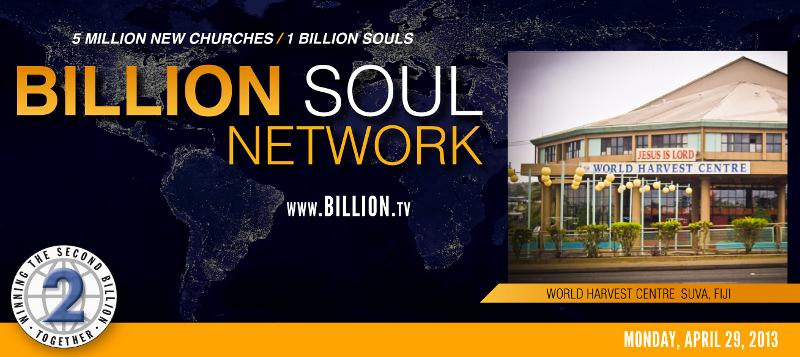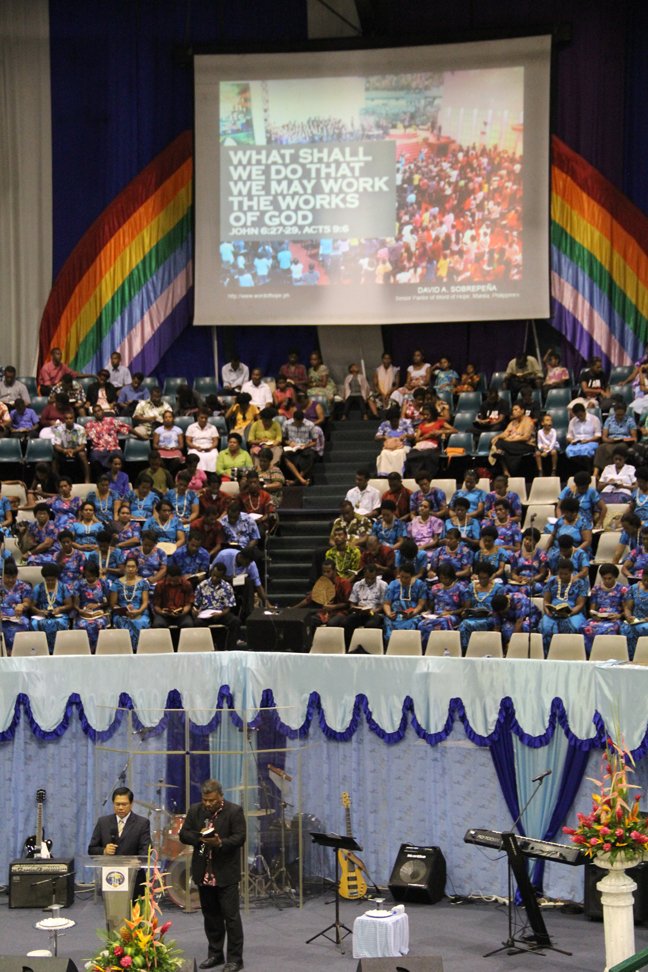 Dear Visionary Leader:
The Oceania tsunami continues to rise to new record highs! Last night, the attendance was larger than the night before. Even though it had been raining hard throughout the day, pastors and leaders came with unprecedented expectation that the Lord would meet us in miraculous manner!
On Monday, Dr. David Sobrepeña, Founder of Word of Hope, Manila, Philippines, brought a powerful morning teaching on "Five Ways To Build Your Faith." During the evening gathering Pastor Sobrepña challenged us with "What Shall We Do That We May Do The Works Of God?" All of the sessions are being carried live on national television, radio and Internet. So far, it is estimated that fifty thousand are connected to this year's convention!

One of the major highlights was the Grand Opening Of The Oceania HUB of Global Christianity. The Billion Soul Network has identified thirty-five such hubs throughout the world. Last year, the following HUBS opened:
Word Of Hope, Manila, Philippines
Bethany Church, Surabaya, Indonesia
Operation Agape, Delhi, India
In summary, a HUB of Global Christianity synergizes relationships, systematizes training and strategizes among unreached people groups. Several more HUB openings are scheduled this year.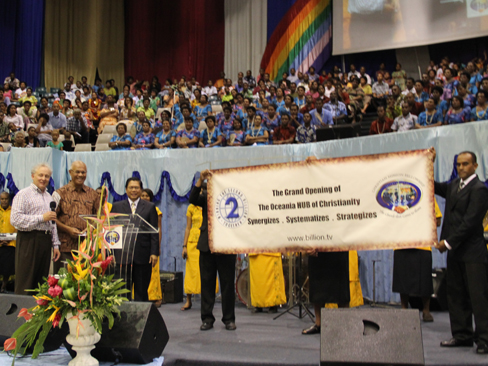 Be sure to catch some of the sessions on billion.tv today. Once you have log in, you may need to download Quicktime in order to view it LIVE on the web. All sessions are Fiji time; 16 hours ahead of New York City (Eastern Time). The tide of truth is rising!
Until The Last Person Has Heard,


James O. Davis
CoChair/Global Networking
Cofounder/Billion Soul