45,000 Lessons & Counting At Global Church Learning Center
December 20, 2013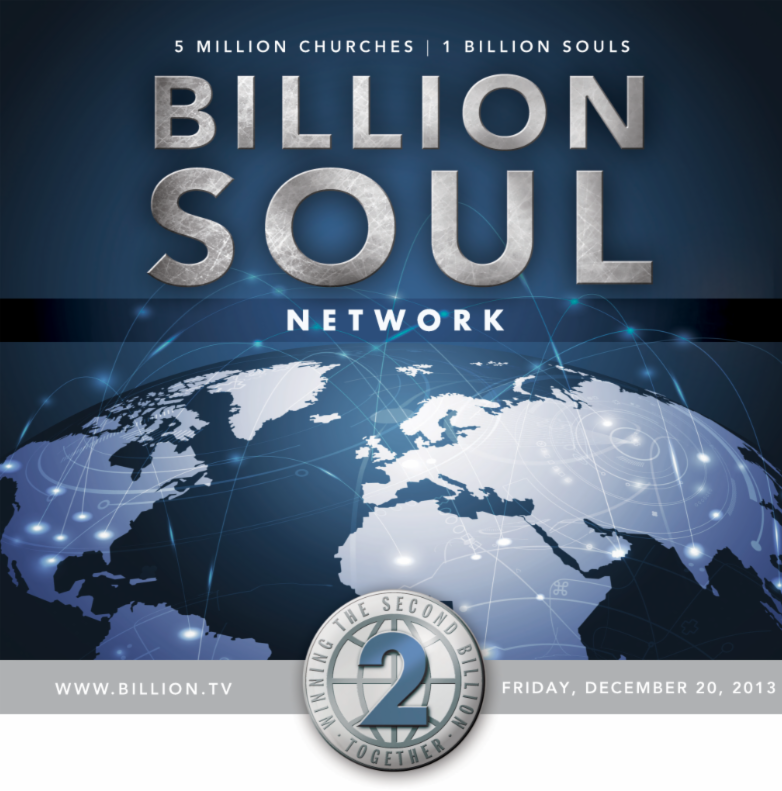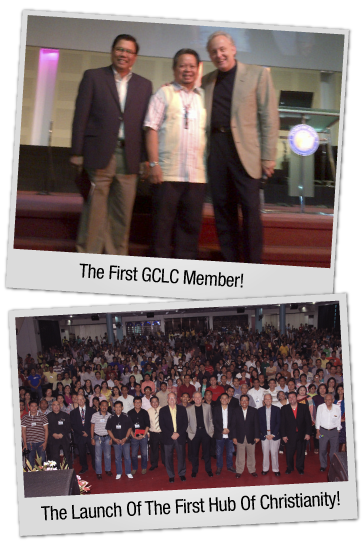 Dear Visionary Leader,
Christmas Greetings! In March, 2012, the Global Church Learning Center was launched at Word of Hope, Manila, Philippines. Pastor David Sobrepeña, Mark Balmer, Michael Knight, Gregg Smith and James Davis synergized their efforts together for this historic gathering of pastors from throughout the region. Since that historic day, the GCLC has continue to grow each month with pastors/leaders taking courses from every nation on earth. Please take two minutes to hear and see the video below that explains the miracle of ministry that has occurred in the last 21 months.
As we march through 2014 together, 30 more courses will be uploaded into the Global Church Learning Center and the language translation of Spanish, Arabic, Indonesian, French and German will come online. Additionally, the official launch of the Global HUBS of Christianity will take place at the Synergize 4 Pastors Conference in Orlando, Florida.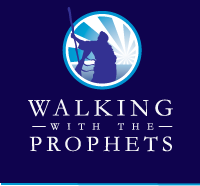 Walking With The Prophets is partnering with the Billion Soul Network for the Synergize 4 Pastors Conference. For many years, this world class organization has connected with pastors and their respective congregations throughout many nations in the Middle East. If you have thought about going to "where the prophets preached," "where the Apostles went" and where Jesus walked, died and was resurrected, then be sure to contact Walking With The Prophets. Their tours are led by the most highly qualified tour guides Israel has to offer; visiting the places where people have worshipped for centuries. You are invited to come along with with; visit the sacred places of our faith and bask in the sweet presence of the Holy Spirit. A Group tour to the Holy Land is one of the greatest experiences you can have; it will transform your life forever. www.walkingprophets.com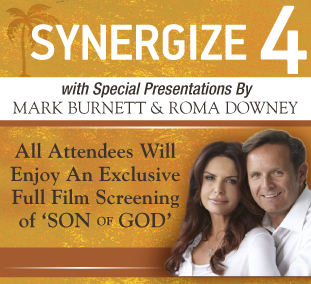 Mark Burnett & Roma Downey will bring a powerful presentation at the Synergize 4 Pastors Conference on January 21-23, 2014, in Orlando, Florida. Mark Burnett is a leading light in the world of television programing and movies. Earlier this year, Mr. Burnett produced the Bible Mini-Series, along with his weekly programing of The Apprentice, The Voice, Shark Tank and Survivor. Immediately following the ministry presentation of Mark and Roma, their latest film, Son of God will be shown to all Synergize 4 attendees. Pastor Rick Warren states, "The Son of God movie" is the best film in 50 years on the life and ministry of Jesus Christ!" Be sure to sign up today! synergize.tv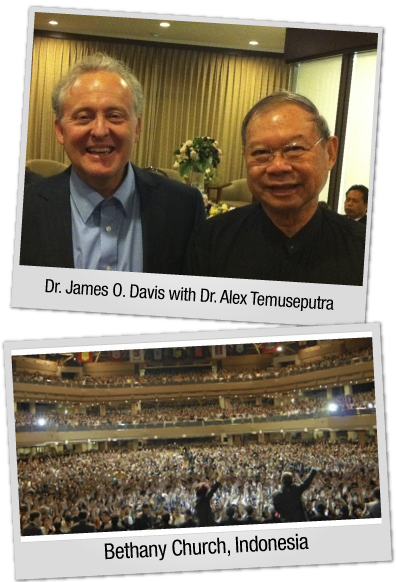 We will be fortunate to receive inspirational ministry from Dr. Alex Temuseputra, founding pastor of Bethany Church in Surabaya, Indonesia. Thirty-five years ago, he founded this church while serving a taxi driver in his community. Since that time, Bethany Church has become a "family of 2000 successful churches" throughout the world. I have asked Dr. Temuseputra to teach us on, "Believing God For Your Nation." I would come to the Synergize 4 Pastors Conference if only he was ministering this year. He has only been to the United States on one other previous occasion in 2006 and will not be back again!
Over the last three decades, Christ has used pastor Alex to build bridges to the Muslim world and see countless thousands of men and women come to Christ. Bethany Church averages 200,000 plus each weekend. Plans are underway to construct a new worship center with a seating compacity of 150,000! Yes, you read this correct. This worship center will be seven times larger than the largest church building in America.
When I was a young man, I learned that faith is both caught and taught! I challenge you to put yourself in a place to be taught faith and to catch it in 2014. There is something just about being in the presence of "God's greatness" and allowing it to baptize your soul, mind and heart! Hope to see you soon!
Until The Last Person Has Heard,



James O. Davis
CoChair/Global Networking
Cofounder/Billion Soul