The Wesleyan Church's Vision For The World
March 18, 2014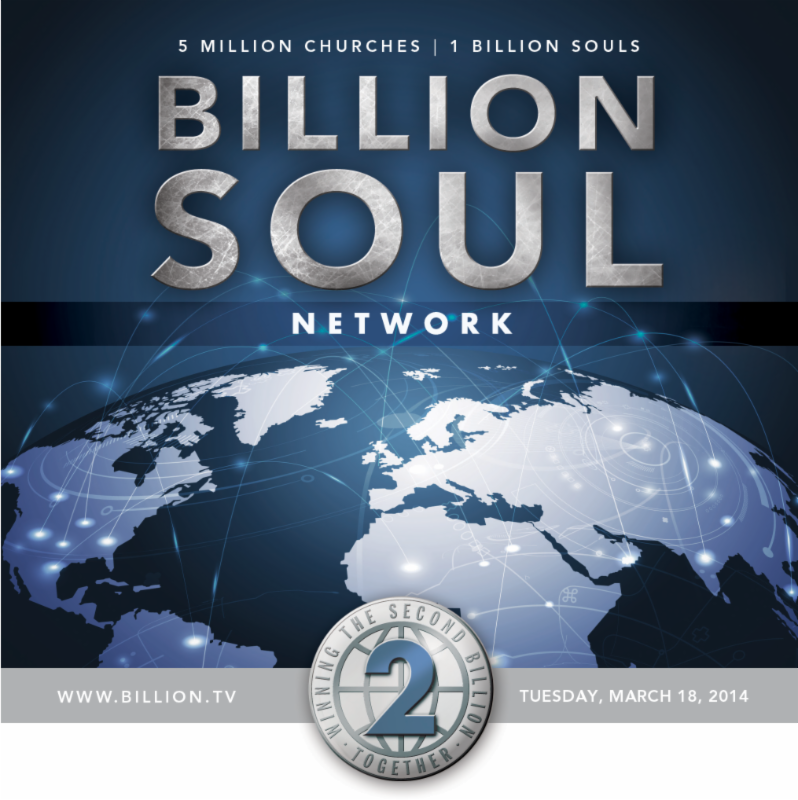 Dear Visionary Leader: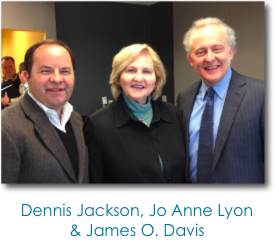 This week I was afforded the opportunity to synergize with Dr. Jo Anne Lyon, General Superintendent of the Wesleyan Church in Fishers, Indiana, along with Dr. Dennis Jackson, Executive Director of Global Partners for Wesleyans worldwide. We began our morning with strategic discussion about the upcoming Global Church Listening Forum 4 scheduled for January, 2015 at the Wesleyan Headquarters. The overarching approach to GCLF is to listen, learn and then lead. Dr. Glenn Burris, President of Foursquare Church, Los Angeles, California, and I began the GCLF in January, 2012. At the present time, key global leaders are synergizing their efforts toward unreached people groups. A powerful global alliance continues to develop throughout the Billion Soul Network.
The Wesleyan Church is an evangelical, holiness Christian denomination spanning the globe through 100 nations. The church is part of the holiness movement and has its roots in the teachings of John Wesley. At the present time, visionary leadership is being applied to challenge the Wesleyan Church to double in size in the next several years. During the recent Synergize 4 Pastors Conference, Dr. Lyon video taped her training course for the Global Church Learning Center. Her course has now become part of the global curriculum.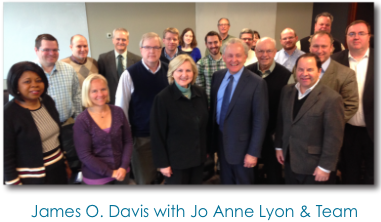 NETHERLANDS LEADERSHIP ROUNDTABLE:
On May 28, 2014, the Netherlands Leadership Roundtable will convene in Amsterdam, Holland. Elmer Towns, Cofounder of Liberty University and James O. Davis will equip pastors leaders from throughout the Netherlands. The longterm goal is to develop a powerful Global Church HUB for this region. The roundtable will convene at Maranatha Church in Amsterdam.

INDONESIA BILLION SOUL SUMMIT:
On June 3-4, 2014, a major Billion Soul Summit will convene in Jakarta, Indonesia. Pastor Alex Tanuseputra, Founder of Bethany Church, in Surabaya, Indonesia, and James O. Davis are hosting this enormous event. Approximately 15,000 pastors and leaders are expected to attend. The speakers include: Kenneth Ulmer, Peter Mortlock, Elmer Towns, Leonard Sweet, Eddy Leo, Mark Balmer, Alex Tanuseputra and many more. Please pray for this enormous gathering of pastors and leaders from throughout Indonesia.
WE ARE THE CHURCH:
After more than two years of research and reflection, We Are The Church is about to be released through Billion Soul Publishing. This life-changing book reveals powerful stories of what the Lord is doing throughout the earth. We Are The Church is scheduled to be released on May 1, 2014. Take a moment and purchase your copy in advance, along with additional copies for your staff, congregation or both. Some leaders are calling We Are The Church the best missional book in the last ten years. As the reader reads this cutting-edge resource, he/she will learn where the Global Church is headed in the years ahead. Click here to purchase your pre-release copies today with enormous savings.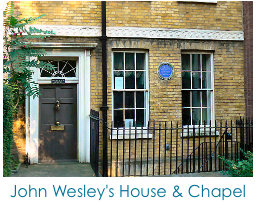 On August 31, 1997, I got off a plane in London, England to learn the tragic news of Princess Diana's death. I will never forget the feeling I had while riding in a taxi, going to the hotel where I would spend the week in London. Since 1991, when our first child, Jennifer died, I have often given deep reflection over "the end in mind" and our eternal reward. Just a few weeks ago, a friend of mine sent me an email with this question: "If you had 10 hours in London, what would you do before your next flight?"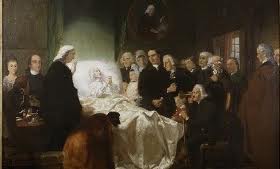 I wrote him back and told him to go to the Bunhill Fields Cemetery where John Bunyan (author of Pilgrim's Progress), Susannah Wesley (Mother of Charles and John Wesley) Daniel Defoe (author of Robinson Crusoe), William Blake (Romantic Age Painter), Charles Wesley (6,000 hymns) and others are buried. Then, I encouraged him to go across the street from Bunhill Fields Cemetery to John Wesley's house and chapel. These are the locations of his death and his first church, respectfully.
While Wesley was dying on 2 March 1791, his friends gathered around him. Wesley grasped their hands and said repeatedly, "Farewell, farewell." At the end, he said "The best of all is, God is with us", lifted his arms and raised his feeble voice again, repeating the words, "The best of all is, God is with us." He was entombed at Wesley's Chapel which he built in City Road, London, in England. The site also is now both a place of worship and a visitor attraction, incorporating the Museum of Methodism and John Wesley's House.
I encourage you begin with the end in mind each day and visit as many cemeteries possible. As a result of John Wesley's faithfulness to multiply fellow-leaders in the end of his life, his writings and teachings have become a fountainhead of Christianity even unit this day! Blessings.
Until The Last Person Has Heard,

Dr. James O. Davis
Cofounder / Billion Soul Network
Cochair / Global Networking