The Inspiration Of Iceland, A Must Read!
May 27, 2014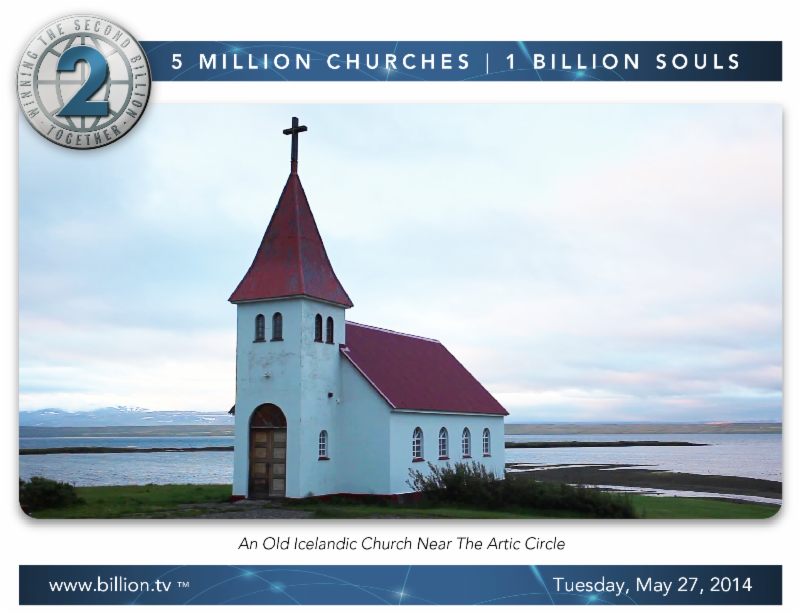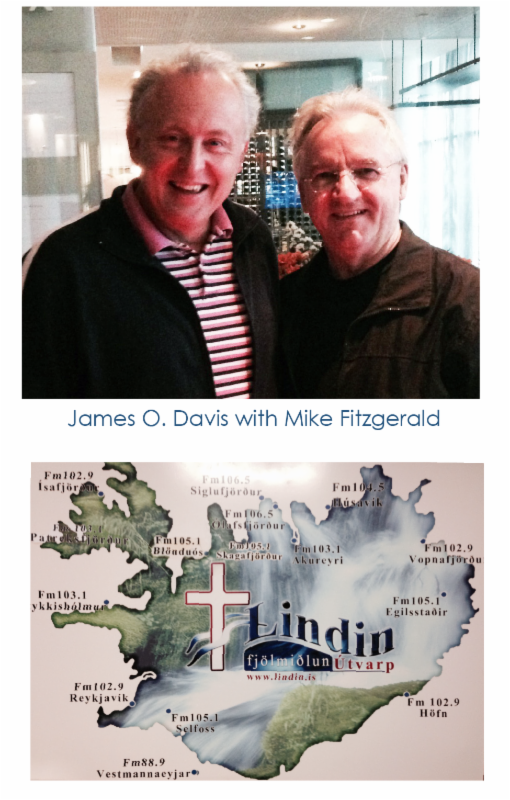 Dear Visionary Leader:
More than twenty years ago, Mike and Sheila Fitzgerald moved to Reykjavik, the capital of Iceland. In Iceland, there are 130 volcanoes, 320,000 people and more than 250 churches. There are basically two kinds of churches: Free churches and state churches. The state church is primarily known as Lutheran Church. Yet, there is a desperate need of a national spiritual awakening throughout this country. Be sure to pray for Iceland!
When the Fitzgeralds moved to Iceland, they develop and deployed a powerful radio ministry (Lindin Ministries) that today blankets the entire nation. Through their leadership they have raised the needed funds to place radio transmitters at pivotal points so that everyone will have access to the Gospel. Even in the tiniest of towns like, Patreksfjordur (population of 765) there is a radio transmitter making the Gospel available! Be sure to check out this dynamic ministry at www.lindin.is. The Lord is building His Church and the gates of hell will not prevail against it!

NORTH AMERICAN ROUNDTABLE ON PREACHING
Convening on January 20-22, 2015, in Melbourne, Florida. Dr. Kenneth C. Ulmer, Senior Pastor of Faithful Central Bible Church, Los Angles, CA, Dr. Mark Williams, General Overseer for the Church of God, Cleveland, TN, and Dr. James O. Davis, Cofounder of the Billion Soul Network, will be the three distinguished teachers. Only 29 seats remain for this historic gathering of pastors and leaders who wish improve their preaching skills in the 21st Century. Register today and makes plans to attend the North American Roundtable On Biblical Preaching in winter, 2015, in sunny Florida! www.preach.tv
GLOBAL CHURCH LEARNING CENTER MEMBERSHIPS: SIGN UP TODAY!
The Billion Soul Network is committed to offering the finest ministry training resources. Every paid membership empowers BSN to scholarship five pastors/leaders in developing countries.

Two years ago, a first-time kayaker had a close encounter with a great white shark off the coast of Massachusetts. Walter Szulc Jr., of Manchester, N.H., finally noticed the dorsal fin just feet away from him.
There were hundreds of people on the beach, and they were all at the edge, yelling, "paddle paddle, paddle!" Szulc said when he looked behind him, the shark "was pretty much right there. It was good-sized, it had a fin sticking out, so I just turned and paddled as fast as I could." Walter got motivated when he realized what was coming at him!
The late Dr. Bill Bright used to say to me, "Small dreams never inflame the hearts of big people." I remember on one particular occasion when Dr. Bright and I were conversing about the process of casting vision, he said, "The Great Commission has not been completed due to the lack of money, men or methods, but due to the lack of motivation."
Many years ago, during one of our early strategic planning meetings, Dr. John Corts, former President of the Billy Graham Evangelistic Association, taught that when leaders do not accomplish their assignments it is either a "how to" or a "want to" matter. In other words, they did not know how to do it or they did not want to do it. I believe this is an accurate strategic summary for us to take into consideration when casting vision and mobilizing fellow-leaders.
When it comes to the lack of the fulfillment of the Great Commission, we are also faced with a "how to" or a "want to" reality. The main reason why it was not accomplished in the past was probably due to both a how to and a want to. Yet, the main reason today is not so much the how to as it is the want to. We have enough money, methods, men and women, but we need enough motivation to see it accomplished in our lifetime. Let's dream big dreams and build great teams! Blessings.
Until The Last Person Has Heard,

Dr. James O. Davis
Cofounder / Billion Soul Network
Cochair / Global Networking