Billion Soul: Western Europe UPDATE
June 2, 2014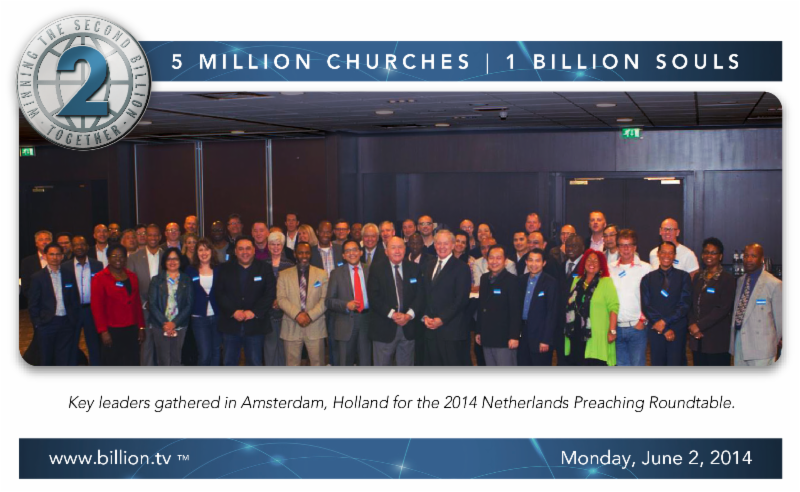 Dear Visionary Leader: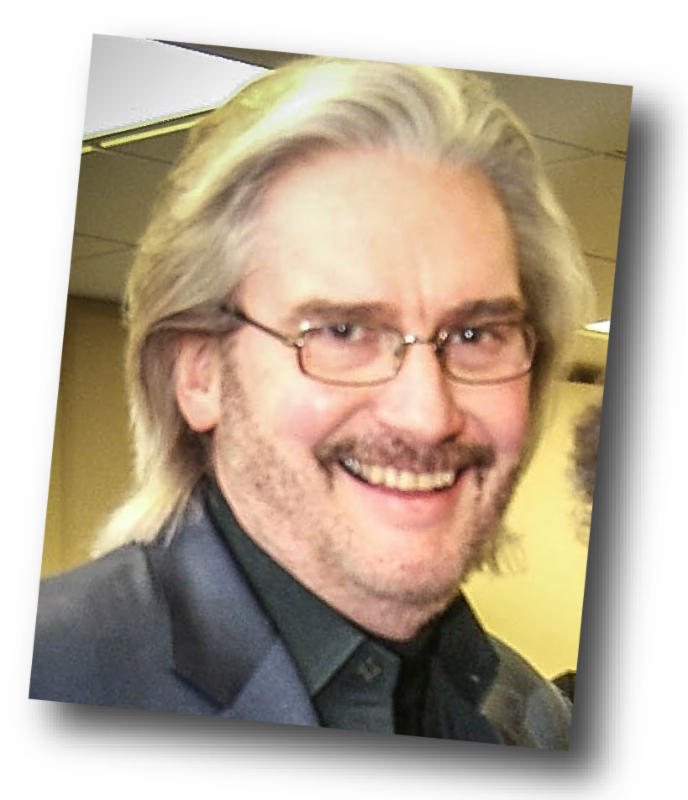 If you want to know what the Lord is up to, simply look at who He is raising up and you will know what our Lord is up to!
Leonard Sweet, best selling author and CoChair/Social Media of the Billion Soul Network, says, "In a previous generation we wore a wrist bracelet with 'WWJD' (What Would Jesus Do?) inscribed on it. Today, we need a new bracelet with 'WIJD' (What Is Jesus Doing?) The Billion Soul Network is about discovering what Jesus is doing and connected these people together toward the fulfillment of the Great Commission."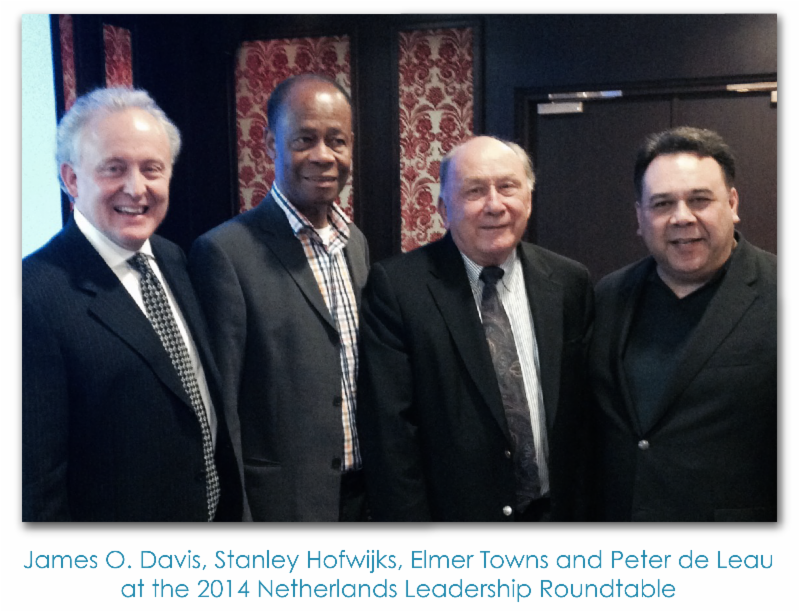 On May 28, 2014, approximately seventy key Christian leaders, from Portugal, France, Netherlands, Belgium, Germany, United States and Indonesia, synergized their efforts together to move toward a Billion Soul Summit in June, 2015. At the upcoming Billion Soul Summit, between 350 to 400 key leaders from all of Western Europe will converge in Amsterdam toward the formation of a Global HUB of Christianity. Global speakers will include three from Europe, two from the United States and three from Asia. In the last two years, BSN has been planting what is called, "The Global HUBS Of Christianity" throughout the Body of Christ. A HUB synergizes the best relationships, systematizes the finest training and strategizes for unreached people groups.
A powerful, real-life example of BSN in action is summarized by those who led and taught at the recent Netherlands Leadership Roundtable. Stanley Hofwijks, founding pastor of Maranatha Church, born in Suriname, and Peter de Leau, pastor of Emmanuel Church in Deventer, were the key organizers of the Netherlands Leadership Roundtable. The two main presenters were Elmer Towns, Cofounder of Liberty University, in Lynchburg, Virginia, and James O. Davis, Cofounder of the Billion Soul Network. In synergistic summary, Hofwijks grew up in a Pentecostal movement in Latin America, De Leau in an affiliation to Church of God (Cleveland, TN), Towns in the Baptist Bible tradition and Davis in the Assemblies of God. Even though these leaders came from different streams, but they are rowing together in the same ocean toward the fulfillment of the Great Commission.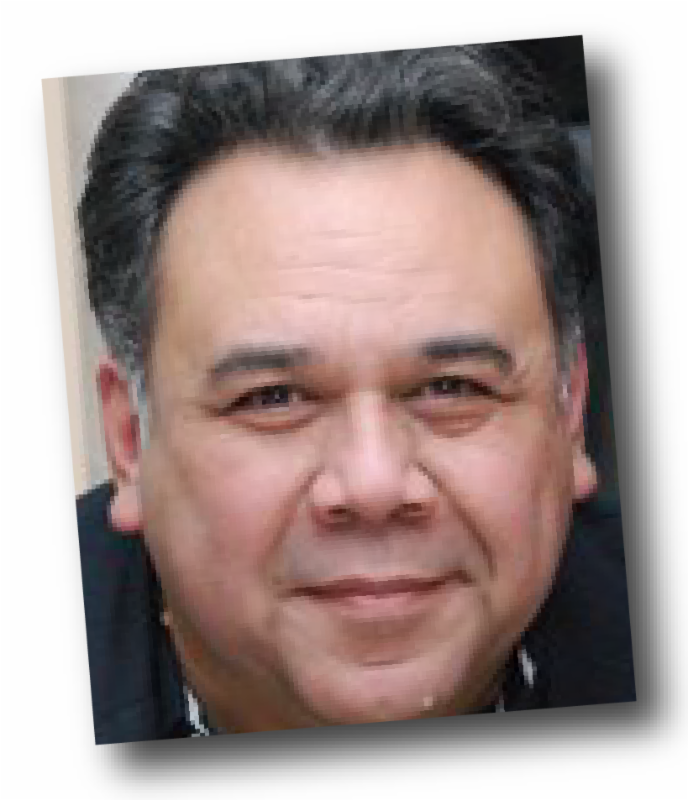 Pastor Peter De Leau says, "Last year, James Davis invited my wife, Edith and me, to a strategic, small gathering in Interlaken, Switzerland. It was in this small strategic gathering that I heard, 'If your vision does not include everyone, then it is not a God-sized vision.' This visionary statement has challenged me to do all we can to achieve a God-sized vision of everyone hearing the Gospel in our lifetime."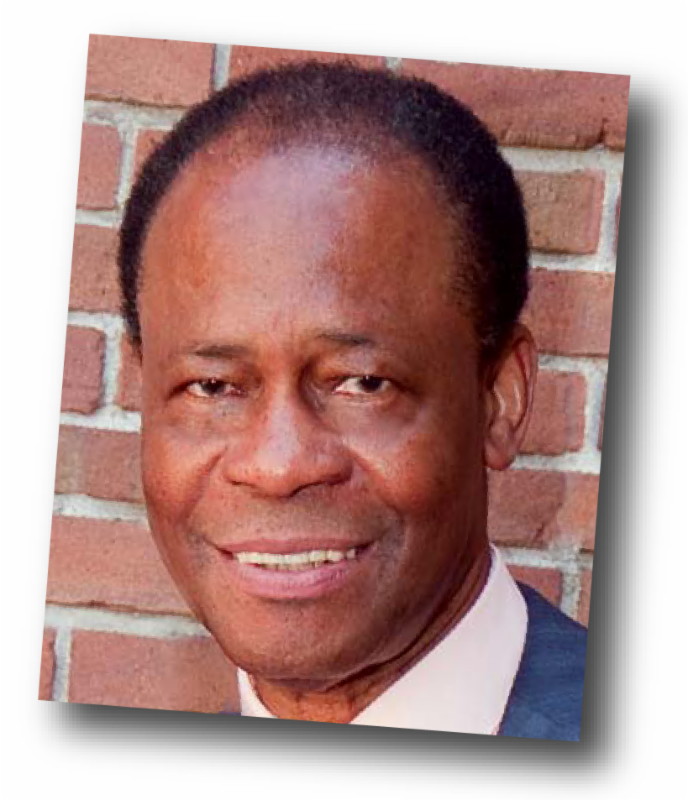 At the end of the Netherlands Leadership Roundtable, Pastor Stanley Hofwijks challenged fellow-leaders to believe the Lord for supernatural outcomes and led everyone to pray for one another. He said, "We can achieve even greater things, if we choose to do it together."

NORTH AMERICAN ROUNDTABLE ON PREACHING
Convening on January 20-22, 2015, in Melbourne, Florida. Dr. Kenneth C. Ulmer, Senior Pastor of Faithful Central Bible Church, Los Angles, CA, Dr. Mark Williams, General Overseer for the Church of God, Cleveland, TN, and Dr. James O. Davis, Cofounder of the Billion Soul Network, will be the three distinguished teachers. Only 29 seats remain for this historic gathering of pastors and leaders who wish improve their preaching skills in the 21st Century. Register today and makes plans to attend the North American Roundtable On Biblical Preaching in winter, 2015, in sunny Florida! www.preach.tv
GLOBAL CHURCH LEARNING CENTER MEMBERSHIPS: SIGN UP TODAY!
The Billion Soul Network is committed to offering the finest ministry training resources. Every paid membership empowers BSN to scholarship five pastors/leaders in developing countries.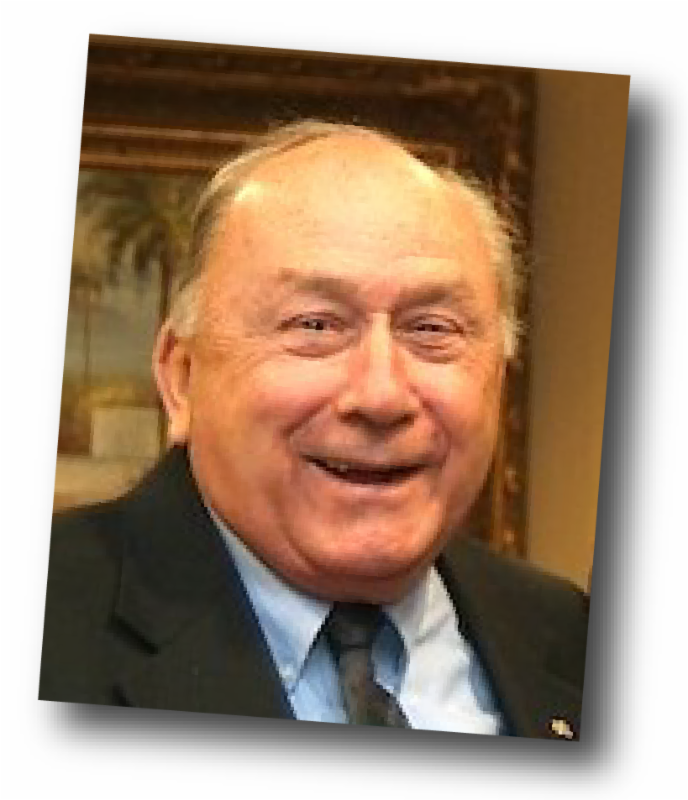 Elmer Towns has been involved in the Billion Soul Network from its early years and has helped to form the Global Church Learning Center curriculum. Presently, there are 40,000 pastors and leaders taking GCLC courses in every nation. Over the years, Elmer and I have traveled together worldwide, challenging Christian leaders to synergize their efforts together and to believe God for even greater things in the future. During the Netherlands Leadership Roundtable, Towns taught the steps required to "Casting Vision To Mobilize Leaders." According to Towns, "Vision is painting a portrait of what does not yet exist, so you can make things happen to give existence to the vision.
The seven steps to painting a vision are:
A Horizon-Vision has more of God than man
Mountains-Vision is not realistic without barriers
A Path-Vision must lead you and people somewhere attainable
Flowers-Vision has many enjoyable moments
Birds-Vision makes your spirit soar
People-Vision needs to fleshed out in the life of followers
Yourself-Vision must include the vision seer
I challenge you to sit down, think, pray and then pick up a pen to write down a God-sized vision that the Holy Spirit has placed in your heart. When you paint the picture like Elmer Towns has encouraged us to do so, you will be able to cast vision to mobilize the key people in the circumference of your life and beyond. Blessings.
Until The Last Person Has Heard,


Dr. James O. Davis
Cofounder / Billion Soul Network
Cochair / Global Networking