The Billion Soul Summit: Santiago, Chile July 3-6, 2-14
July 1, 2014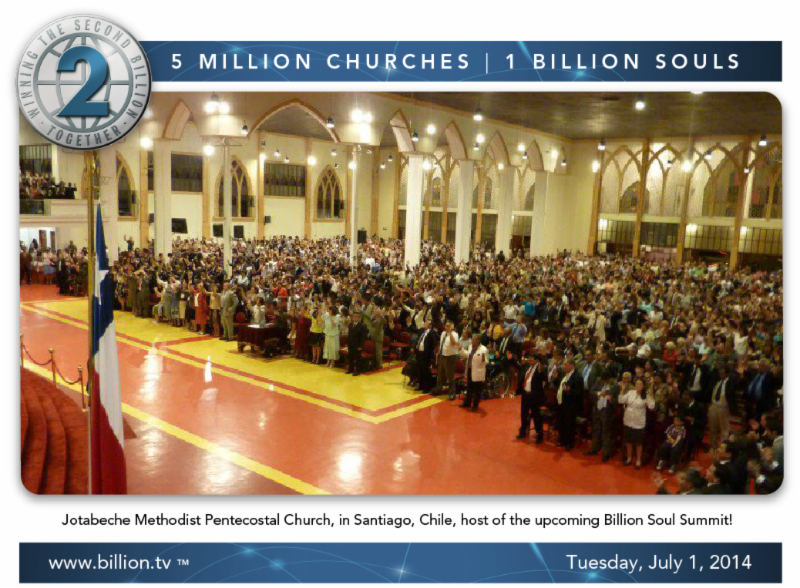 Dear Visionary Leader:
Bigger does not always mean better, and larger does not always mean leader. Our measurement for success is how much we help to fulfill the Great Commission. If our churches and ministries do not measure effectiveness based upon Great Commission fulfillment in our lifetime, then how can we know whether what we are doing really matters to our Lord?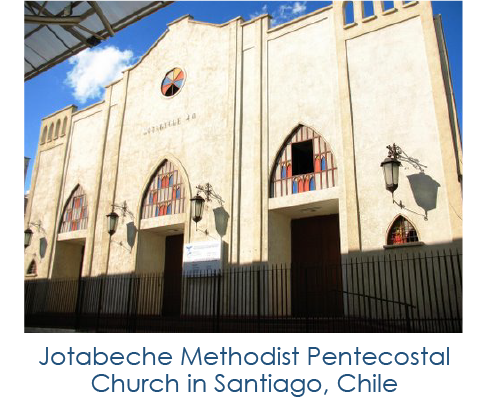 Within this global context, it becomes understandable that great, missional-minded pastors in other parts of the world have built churches that are larger than the largest churches in the West.
When we study and learn from these pastors, we learn straightforward who the Lord is raising up. I believe this strengthens the hope in all of us worldwide that the Lord will finish what He said He would do regarding the fulfillment of the Great Commission.
A tide of evangelism and church planting is rising across the Earth as never before. Those wasting time standing on the beach of time are going to get more than wet. They are going to be washed off the beach without another opportunity to be involved in Bible-based, missional ministry.
On July 3-5, 2014, a Billion Soul Summit will convene at the Jotabeche Methodist Pentecostal Church, in Santiago, Chile. Eduardo Duran continues to lead this powerful global church. Today, Jotabeche Methodist Pentecostal Church is in the top five largest churches in the world. Elmer Towns, cofounder of Liberty University and CoChair/Dean of GCLC, Dr. Eduardo Duran and James O. Davis, Cofounder of Billion Soul Network will be the main presenters at this Billion Soul Summit this week. A report will be forthcoming next week!

NORTH AMERICAN ROUNDTABLE ON BIBLICAL PREACHING
Convening on January 20-22, 2015, in Melbourne, Florida. Dr. Kenneth C. Ulmer, Senior Pastor of Faithful Central Bible Church, Los Angles, CA, Dr. Mark Williams, General Overseer for the Church of God, Cleveland, TN, and Dr. James O. Davis, Cofounder of the Billion Soul Network, will be the three distinguished teachers. Only 18 seats remain for this historic gathering of pastors and leaders who wish improve their preaching skills in the 21st Century. Register today and makes plans to attend the North American Roundtable On Biblical Preaching in winter, 2015, in sunny Florida! www.preach.tv
 A GLOBAL DAY TO PRAY 2014
There is a growing, strategic coalition of Church leaders worldwide, who are bringing greater focus to the more than 6,000 unreached people groups who have yet to hear the Gospel. These unreached people represent more than 2.4 billion or 38% of the world population. This is unacceptable! Please join us on October 26, 2014 for a Global Day To Pray For The Unreached! I hope you will make plans to participate with us!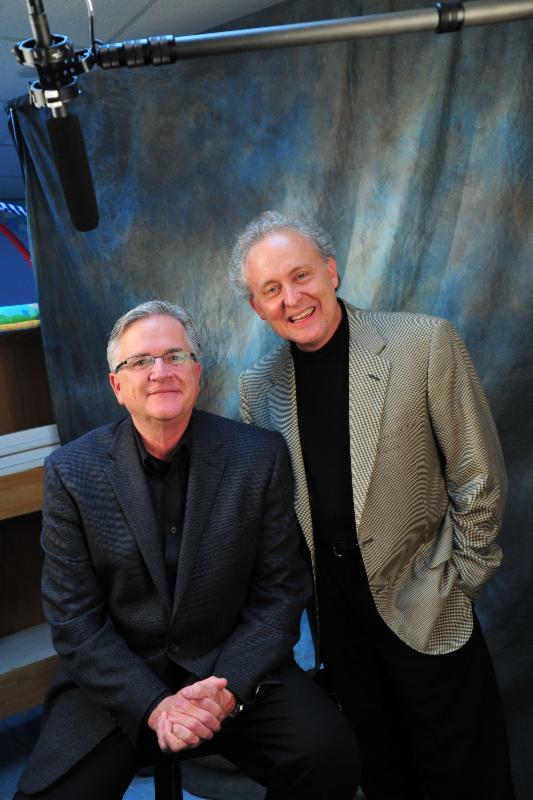 In the last four years, through the visionary leadership of Dr. Glenn Burris, the Foursquare Church has made phenomenal strides forward in its missional movement. At the present time, there are approximately 78,000 Foursquare churches worldwide. Recently, Dr. Burris and I were conversing about the five steps necessary for focused mobilization of leaders within an organization. These five steps are:
Conceptualization (Visionary Idea)
Conversation (Visionary Input)
Clarity (Visionary Intelligibility)
Conviction (Visionary Inspiration)
Commitment (Visionary Involvement)
As we move into the second-half of 2014, I recommend that you slow down long to assess your vision that is before you. Can you write it down and pass it on to the others in your sphere of influence? Are you willing to bring others into your thought processes to help refine your vision? Do you have a strong convictional belief that your vision is from the Lord? Do you have what it takes to make a longterm commitment to see it through until the vision becomes reality?
The visionary leader sees first, the longest and the furthest. May it be our prayer that we have a God-sized vision that touches the entire world. Blessings.
Until The Last Person Has Heard,


Dr. James O. Davis
Cofounder / Billion Soul Network
Cochair / Global Networking