How To Win Your Personal Race Before It's Too Late!
July 21, 2014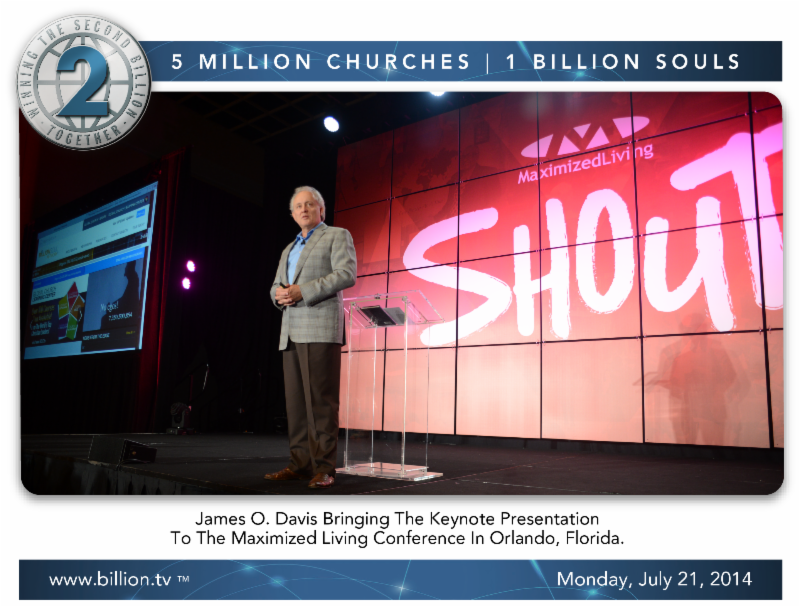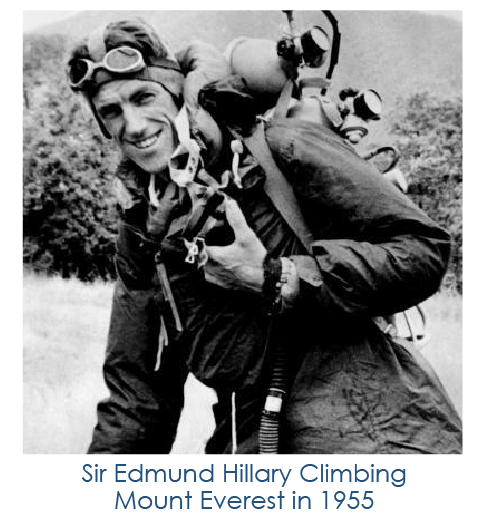 Dear Visionary Leader:
When I was privileged to interview Sir Edmund Hillary in his home, in Auckland, New Zealand, he gave me some of the greatest wisdom that I have ever learned so far in this life. It was about taking action. Sir Edmund said, "Once you've decided what it is you're going to do, start right now."
We talked for a bit about procrastination. I shared my belief that the sin of procrastination has damned more souls to hell than any other sin. It is generally thought of as a benign little sin. Yet, it has likely caused the greatest failures in people who could have achieved a great, divine destiny. Sir Edmund nodded in agreement.
"Once you've decided what it is you're going to do, get started," Sir Edmund said. "I'm eighty-eight years old now and there are six projects I will never be able to do."
When he gave the precise number of projects, I was thinking about perhaps another school to build, or a book write. Maybe he needed to clean out his garage. Maybe he needed to take care of some personal matters. Curiosity bit at me, so I asked him, "Would you mind telling me at least one of those things that you will not be able to do?"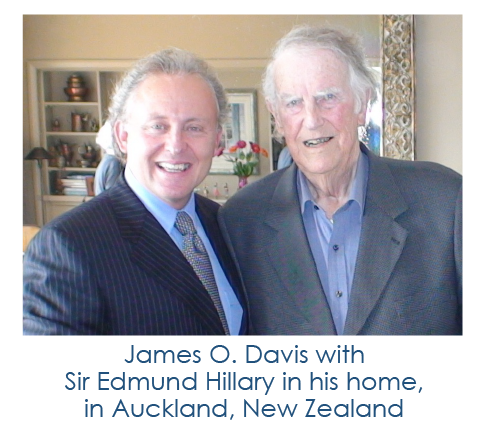 He sat quiet for a moment then said, "I'll be glad to tell you one of them. In 1955, I was the very first one to cross Antarctica."
He went on to say in essence that he was at the bottom of the earth, crossing Antarctica, and came to a mountain range. He climbed to the top of that mountain range, looked across the glacier and saw animal life and sea life. He thought, I will climb down this mountain, crawl across the ice of that glacier. I'll get on the other side. I'll climb the other mountain range and look at the view from there.
But then another thought took hold of him. No, no, no, no, no, that's not necessary, I'm still a young man, I'll come back another day, and I will climb down that mountain, I will cross that glacier, I'll climb the other mountain.
He said that now he was eighty-eight years old. The years came and went and he never got back to that glacier in Antarctica. He was never able to climb that mountain. He was never able to cross that glacier. He was never able to climb the mountain on the other side and he knew he never would since, as he said, "I'm too old now." In every man's life there are two seasons. There is a season when time and energy work against us, and there's season in our life when time and energy work for us. But we never know what season we're in until we attempt a project bigger than we are. So therefore, whatever you're going to do, do it right now."

GLOBAL CHURCH LEARNING CENTER MEMBERSHIPS: SIGN UP TODAY!
The Billion Soul Network is committed to offering the finest ministry training resources. Every paid membership empowers BSN to scholarship five pastors/leaders in developing countries.

WE ARE THE CHURCH: THE UNTOLD STORY OF GOD'S GLOBAL AWAKENING
We Are The Church by Leonard Sweet and James O. Davis was released at the Billion Soul Summit in Jakarta, Indonesia. This global book officially made its debut in Indonesia before in the United States. Jack Hayford states, We Are the Church makes revolutionary and powerful statements we all need to hear and lessons that need to become fixed in our minds, so as to ensure the impact of the Church for the future. As we move forward together in the mission that God has for all of us, there can be no doubt that if the Great Commission is ever to be realized in any generation to come, it will take the collective Body of Christ to fulfill it. Click here to secure your copy today!
WINNING MY RACE: DISCOVERING THE ENERGY, TIME AND DISCIPLINE TO FULFILL YOUR DESTINY.
Winning My Race is an inspirational guide to answering the call God has placed on your life. Written by New York Times best-selling author and Team USA Doctor Dr. Ben Lerner, Winning My Race covers the essential steps to treating your body as God's temple, getting in the best shape of your life and attaining health you need to win your race.
This book was inspired by the health crisis facing America and the world today. With so many easy-to-make, unhealthy choices constantly bombarding us, our collective health is deteriorating at an alarming pace. When our health fails, it becomes an incredible struggle to complete the race that God has set before us. Dr. Lerner believes that Winning My Race will provide the motivation and inspiration necessary to revolutionize your health, as well as the practical tools to complete the transformation. Visit www.WinningMyRace.com to learn more and get your copy today!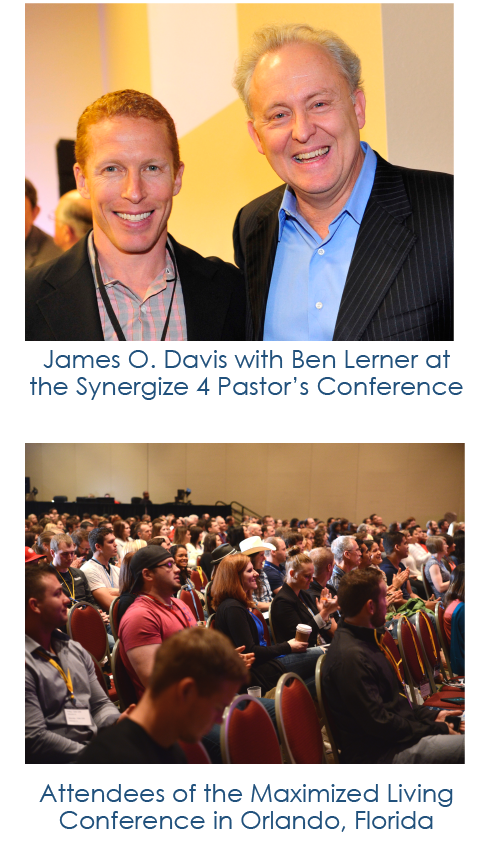 When Dr. Ben Lerner, Founder Maximized Living and CoChair/Global Wellness of the Billion Soul Network, and I launched the Winning My Race Program, we determined to do all we could to get the word out about the winning elements required to finish the race victoriously. Those winning elements are time, energy and discipline. It does not matter how much money people have, if they do not have all three of these critical elements in their lives, they will not successfully finish their race.
Every pastor in particular and the congregation in general would be wise to read Winning My Race and apply this powerful program in their lives and ministries. It is without a doubt the best "winning wisdom" available today. When you choose to do so, you will find within weeks time you will have more time, higher energy and a greater disciple to win the race the Lord has set before you. Visit www.WinningMyRace.com
Not too long ago, I was privileged to bring a keynote presentation to the Maximized Living Conference in Orlando, Florida. Dr. Ben Lerner has many conferences each year throughout the United States, with thousands of doctors attending from throughout the nation. They have set a God-sized goal of 35 million Americans going through Winning My Race in order to develop a tipping point of turning America back to greater health and wellness!
It is up to you and me to make sure that we have enough time, energy, and discipline to fulfill our divine destiny. So many people waste their time, waste their energy, and then late in life they try to take on the big stuff only to fail, because they allowed the window of time to close on their dreams. They thought they still had time when, in fact, they did not have the time. They thought they had enough energy when, in fact, they did not have enough energy.
Whatever we're going to do, we need to do it now. Whatever we're going to be as leaders, we need to become that now. We have to become the leader that Christ desires for us to be, become the mom and dad that God ordained us to be, become the leader that only we can become in this life. We have to do it before it is eternally too late.
Until The Last Person Has Heard,


Dr. James O. Davis
Cofounder / Billion Soul Network
Cochair / Global Networking