The Leadership Principle Of Follow-Through For Success!
March 10, 2015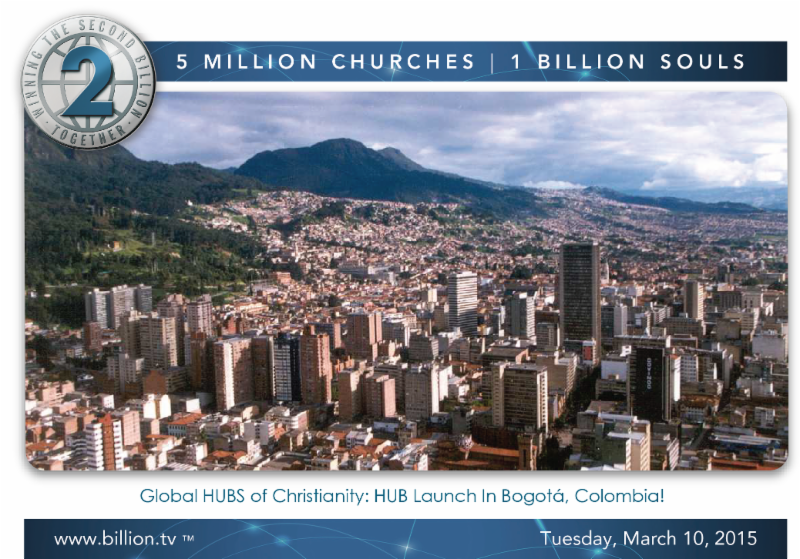 Dear Visionary Leader:
We are living in unprecedented times throughout the world. I do not remember a timeframe when there has been more obvious struggle between right and wrong and good and evil. Regardless of where we are on the planet, news is only a tweet or internet posting away from it becoming the dominating news of the day. In the midst of these international struggles, the Global HUBS of Christianity continue opening worldwide.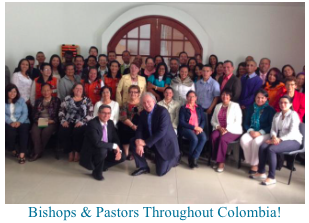 Last week, the preliminary stage of the launch of Bogotá, Colombia HUB convened, with 2,000 pastors and leaders coming from throughout the nation. Special presentations were given by Fabio Alonso Pardo, CoChair/Colombia, Javier Espinoza, CoChair/Central America, David Sobrepeña, CoChair/East Asia and James O. Davis, CoChair/Global Networking. During this summit, leaders decided that at least eight church planting courses will be videotaped and be made available to Spanish pastors throughout Latin America. In July 2015, the Bogotá HUB will gather the finest pastors and leaders and launch the Spanish version of the Global Church Learning Center.
In 2015, networking plans are in motion for HUBS to open Panama City, Panama, Jerusalem, Israel, Brooksville, Florida, Kalamazoo, Michigan, New York City, Valparaiso, Indiana, Nashville, Tennessee, Lagos, Nigeria, Kampala, Uganda and Nairobi, Kenya. Please pray for the trainers and the HUB hosts.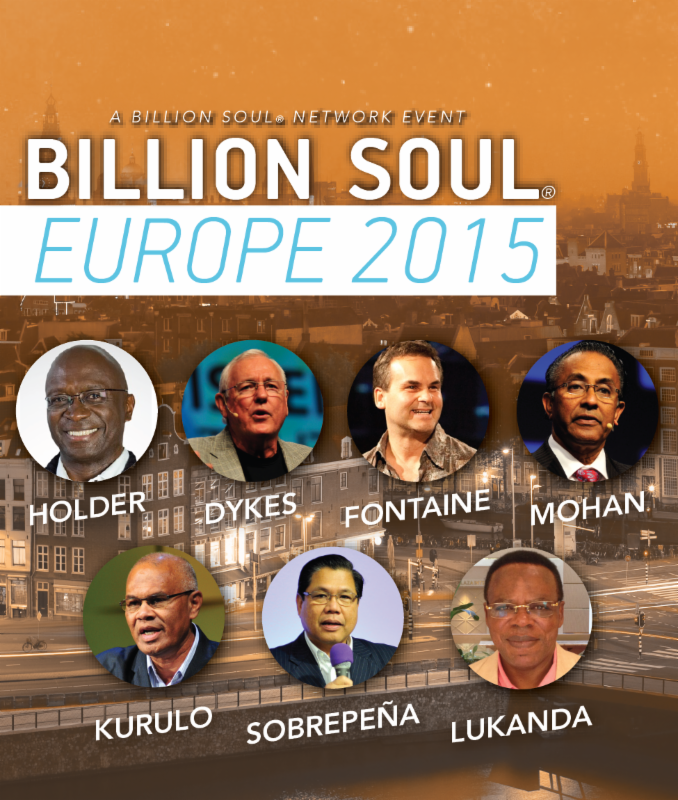 BILLION SOUL EUROPE: JUNE 11-12, 2015, AMSTERDAM
We encourage you to join key pastors/leaders from throughout Europe in Amsterdam on June 11-12, 2015. Pastors and leaders are coming together to synergize their efforts in evangelism, discipleship and church planting.
At this summit, you will learn from key pastors from around the world and discover how to apply their principles of church growth to your local community or city. The registration cost is ONLY 100 Euro per person. Registration is available on a first-come-first-serve basis. When 350 pastors and leaders have registered, then the conference will be considered full. Don't delay! Visit www.Europe2015.tv and register today!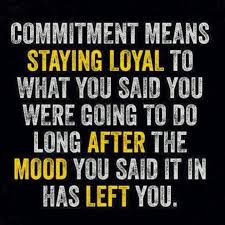 If you have tried to master any athletic skill, then you know that follow-through is crucial. Follow through is extremely important in basketball, baseball, football, tennis, racquetball, golf, bowling, along with many others. In fact, you cannot be successful in sports until you have mastered follow through. The principle of follow through is one of the most important principles in life.
Not only is the principle of follow through particularly important in sports, but profoundly imperative in one's spiritual life. In any endeavor, experience, or enterprise concerning spiritual things, follow through is of the utmost importance. Centuries ago, the principle of follow through became critically important to the whole nation. Joshua failed to follow through in his leading of the Israelites into full victory. As a result of this failure, disastrous things happened in the future of the entire nation.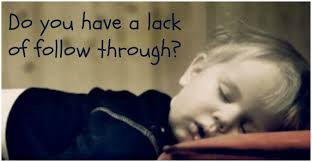 The same lesson is true for us today. If we do not learn to follow through in correcting those areas in our lives, we will experience defeat in the future.
As you may recall, when Joshua succeeded Moses as the leader of Israel, Moses led the Israelites of Egypt, through the wilderness, up to the brink of Jordan. God would not permit him to enter in because of his disobedience. God allowed him to stand on Mount Nebo to look over.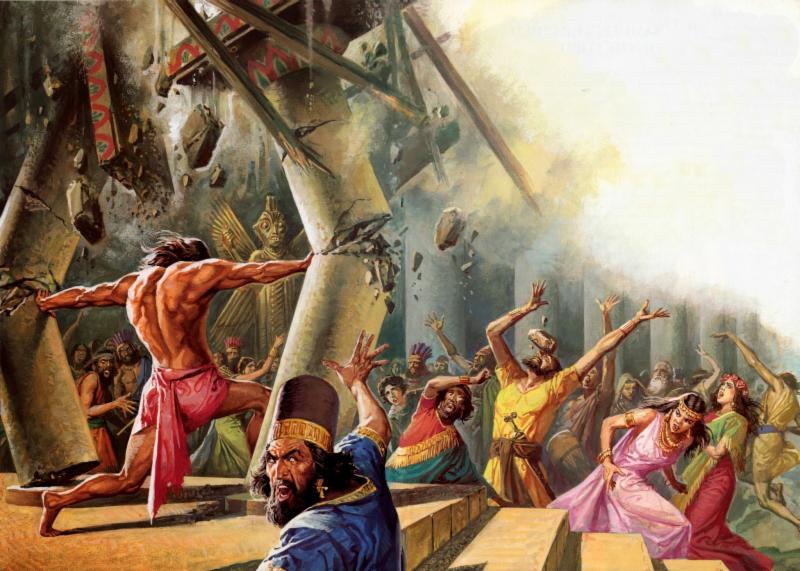 It is now Joshua's responsibility to take Israel through the Jordan River and into Canaan. When God commissioned Joshua, He gave Joshua a two-fold plan for the possession of the land (Joshua chapter 1). God gave him a promise (v. 2-4) and He gave him the power (v. 5). Here is a lesson that we need to learn: "Where there is vision, there is provision." God was emphasizing that Joshua should take every inch of the land because he had the power to do so. Then, Joshua went into battle after battle defeating the enemies. Joshua almost defeated all of his enemies.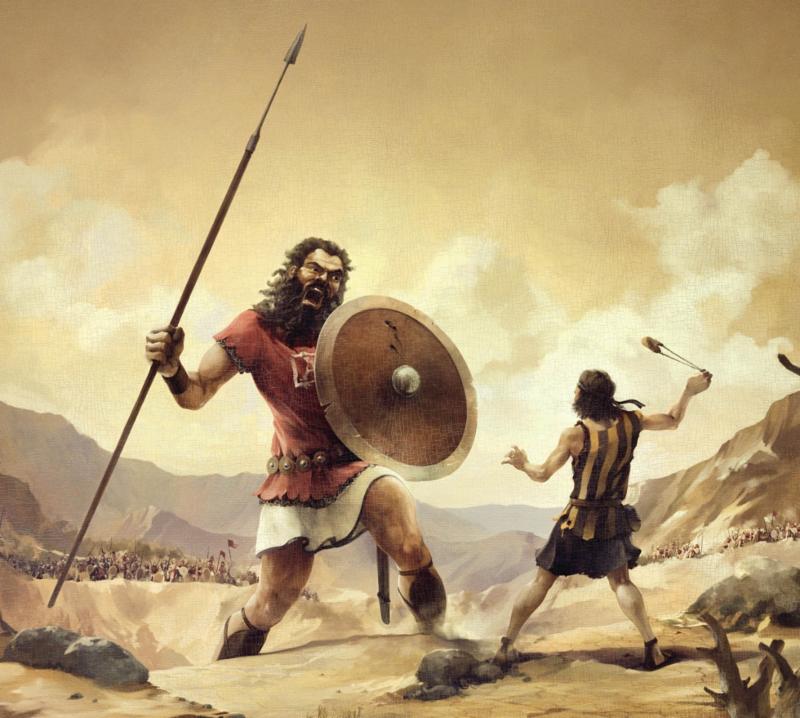 Our text (Joshua 11:16-23) seems to give a glowing account of full victory. It seems as if the Israelites lived happy ever after. But, that is not the end of the story because Joshua failed to follow through all the way to total victory.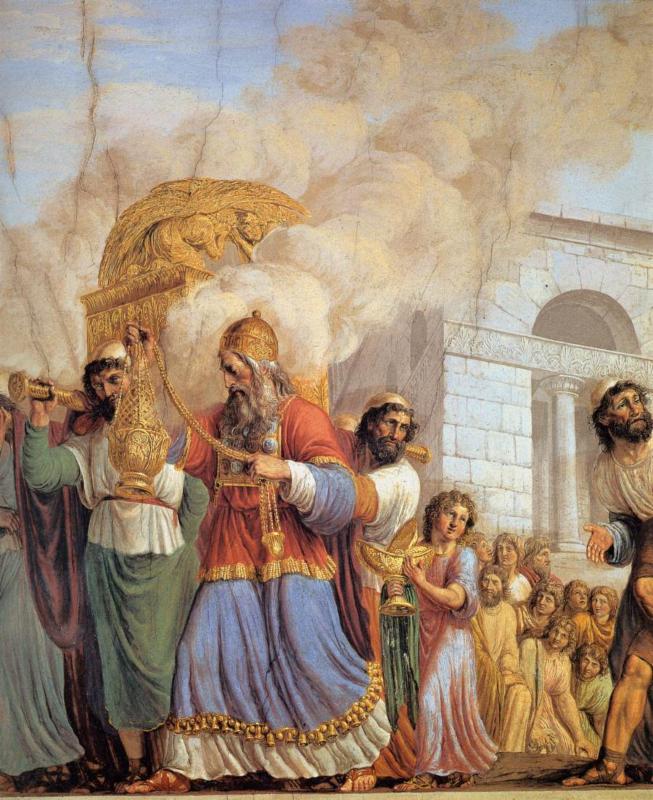 This is the problem with many Christians. They almost obtain total victory. They almost get victory over all of those problem areas in their life. Please take a few moments to look at the cities of Gaza, Gath, and Ashdod. Some terrible events happened in these cities because Joshua did not follow through. The classroom of one generation becomes the philosophy of the next generation.
GAZA: Samson is undoubtedly the strongest man who ever lived. Entire armies would tremble at his sight. One time he picked up a bleached jawbone and slew 1,000 Philistines. On another occasion he was walking in a field and a lion attacked him. He ripped the lion to pieces. On another occasion he caught 300 foxes, tied their tails together and set the fields on fire. Also, in Gaza, Samson ripped the gates of that walled city down. Then, the took the post and iron bars and carried the gates more than 20 miles away-up a mountain. However, it was in Gaza that Samson went from victor to victim; from being an overcomer to being overcome; from hero to zero. He met his match in the life of Delilah.
GATH: Here is another familiar story to most of us. It is the story of Goliath and David. Goliath was raised in Gath, a city that Joshua failed to completely conquer during his lifetime. During Joshua's day, a small militia could have defeated Gath. However, since Joshua and the succeeding generation were content to allow the enemy to live within their boundaries, there came a time when an entire Israelite army cowered before one man, Goliath. A truth neglected today will become a heresy tomorrow. If we give the enemy an inch, he will take a mile.
ASHDOD: At this time Israel wanted what God could do for them, not what they could do for the Lord. They made a false assumption (v. 3-9). They believed that they could live any way they desired and that God would deliver them. If we want God to give us victory in every area in our lives, then we must have a heart after God. Israel lost their most sacred object, the Ark of the Covenant and someone wrote Ichabod ("The Glory has Departed"). It was in Ashdod where the Israelites lost the divine touch of God upon their lives. There is one place where God will not work. He will not work in "second place."
Whatever the Lord has placed in our hearts, there is no better day than today for us to possession our possessions and inherit all He has for us. Blessings.
Until The Last Person Has Heard,

Dr. James O. Davis
Cofounder / Billion Soul Network
Cochair / Global Networking