International Pentecostal Holiness Church 5th Annual Global Assembly In Hong Kong!
May 29, 2015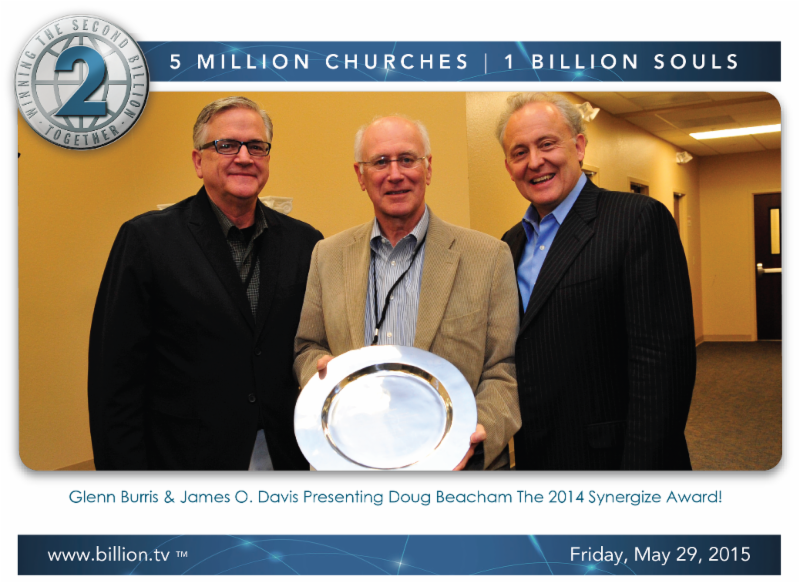 Dear Visionary Leader,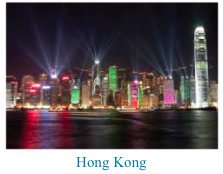 The Fifth Global Assembly of the International Pentecostal Holiness Church recently convened with at least 500 key leaders in Hong Kong from around the world. The plenary sessions featured prayer times, networking and casting vision for the future.
Bishop Doug Beacham convened a special roundtable discussion with IPHC leaders from around the world. It was called "2035: Envisioning the Future of the IPHC." Beacham told these delegates: "This is a global church. This is no longer an American church with a missions department." During a half-hour discussion, leaders shared what things they feel must change in the IPHC in the next twenty years. Their list included greater cooperation between global leaders, a new commitment to evangelism, intentional empowerment of women, and improved methods of discipleship to train the next generation of IPHC leaders.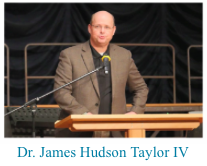 In the final service, held at the Wing Kwong Pentecostal Holiness Church, children and youth from the congregation led worship-reminding delegates again of the urgency of reaching the next generation for Christ. Rev. Eduardo Duran of Santiago, Chile, announced that in four years, he is inviting all IPHC leaders and lay delegates to the Methodist Pentecostal Church in his city for the 6th annual Global Assembly.
Dr. James Hudson Taylor IV, great, great grand-son of James Hudson Taylor I, who founded the China Inland Mission, brought a powerful presentation at the IPHC Global Assembly.
Finally, Presiding Bishop A.D. Beacham delivered his impassioned closing remarks to a crowd of 2,000-which included many members of the Wing Kwong church. Dr. Beacham called on members of the IPHC to not only seek God for a fresh infilling of the Holy Spirit but also to rely on the Spirit's power to fight injustice. Take a few moments to check out more about this amazing gathering at www.IPHC.org.

THE ELMER TOWNS LEGACY LIBRARY: ORDER YOURS TODAY!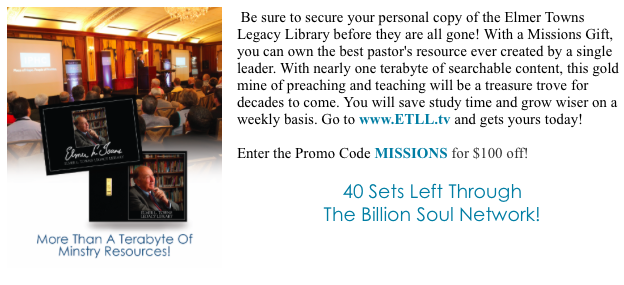 In 2 Corinthians 2:14, we read, "But thanks be to God, who always leads us in His triumph in Christ, and manifest through us the sweet aroma of the knowledge of Him in every place." Paul did not leave anything out of the equation. We have victory "in time" and in "every place." We triumph always and in every place. There is never a time that the child of God is not to be victorious. Does it mean that it will be just smooth sailing for us all the way? Will it be all honey and no bees, sunlight and roses and health and happiness and joy? No, Paul did not say this. If you didn't have any problems, you wouldn't need to triumphant.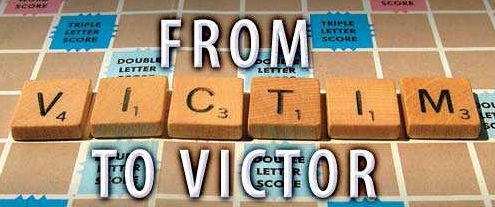 Paul wrote this text while he was in trouble. In 2 Corinthians, 2:12, he says, "Now when I came to Troas for the gospel of Christ and when a door was opened for me in the Lord, I had no rest for my spirit, not finding Titus my brother; but taking my leave of them, I went on to Macedonia."
Paul came to Troas to preach, but Titus wasn't there. The whole mission was messed up. He had to go over to Macedonia, but his plan fell to the ground. Even though Paul lost an opportunity, he said, "I am still triumphant."
In 2 Corinthians 4:8-9, Paul writes about his constant problems. Paul said, "We're troubled on every side, yet not distressed; we are perplexed, but not in despair; persecuted, but not forsaken; cast down, but not destroyed." Paul saw himself as an athlete who always won. I know that there are people reading this message who have a lot of problems. Yet, that is the place where the victory comes! The devil says, "I have pinned you to the mat and you will not get up." You say, "Jesus help me to lift that shoulder so he cannot pin me. We may be troubled, but not distressed; perplexed, but not in despair.
We may be cast down, but we are not destroyed. Do you know what "cast down" means? It means, "knocked down, but not knocked out." Satan is counting over us, "One, Two, Three, Four, Five … but, he's getting up again. I've thought I was done with him."
Satan will never overcome us because Jesus has finished him at the cross and we have the victory! Paul knew heartache, pain, anguish, temptations and trials. Yet, he said, "Thanks be to God who always leads us in His triumph in Christ Jesus." Do you get it? If there's no opposition, what do you need to triumph for? There was a man who once was a citizen of France. Later this same man became a citizen of Great Britain. The English defeated the French at Waterloo. While that man was a citizen of France, Waterloo for him was a defeat. But when this man became a citizen of Great Britain, Waterloo for him was a victory. It all depends on what side of the cross we are on. An aroma of life unto life, or death unto death. We need to stay on the victory side!
Until The Last Person Has Heard,

Dr. James O. Davis
Cofounder / Billion Soul Network
Cochair / Global Networking