The Global HUBS Of Christianity Are Coming To You!
November 24, 2015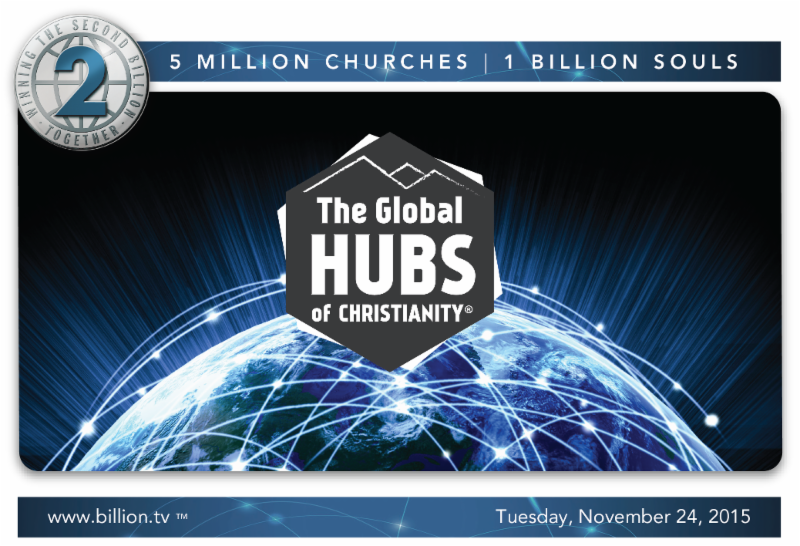 Dear Visionary Leader,
The Global HUBS of Christianity are compounding in growth worldwide. Presently, there are reproducible HUBS in Indonesia (2 HUBS), India (2 HUBS), Philippines, China, Panama, Columbia, United States (7 HUBS), Holland (2 HUBS), Latvia, Belgium, Nigeria, Uganda and Kenya. All of these HUBS have been opened in the last two years!
Each HUB has three overarching goals:
1. Synergize the best relationships
2. Systematize the best training
3. Strategize for unreached people groups
At the present time, there are more than 5,000 pastors and leaders receiving training through the Global HUBS of Christianity. This training consist of leadership development, global missions, church multiplication, evangelism/discipleship and visionary networking.
The main reason why the Great Commission is not completed is because it is hard to do! If this Christ commanded assignment was easy, it would have been accomplished years ago. It is hard to finish due to the political, legal, financial, relational and geographical challenges that confront each new generation. The Global HUBS Of Christianity will further help the Body of Christ to move closer to the "finish line" or even to cross it in this generation. These powerful HUBS exist both above and below ground. It is imperative that key Church leaders be able to network in every nation of the world!
At the upcoming Synergize 2016 Pastors & Leaders Conference scheduled for January 19-21, 2016, the international plan will be revealed for the future deployment of 200 additional HUBS by the end of 2020. It is projected by the end of 2020, there will be at least 50,000 pastors and leaders taking training through the Global HUBS of Christianity. If possible, please make plans to attend the Synergize 2016 Conference. There will be pastors and leaders from at least 50 nations and 100 different denominations and fellowships!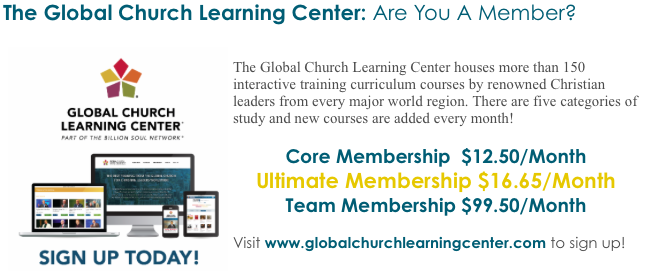 When we choose to step out on God's path in faith, we will receive the right people and provision at the time we need them the most. Even though we may feel like we are driving a car in the fog, the Holy Spirit will guide us to our ultimate destination. The Lord's timing always perfect!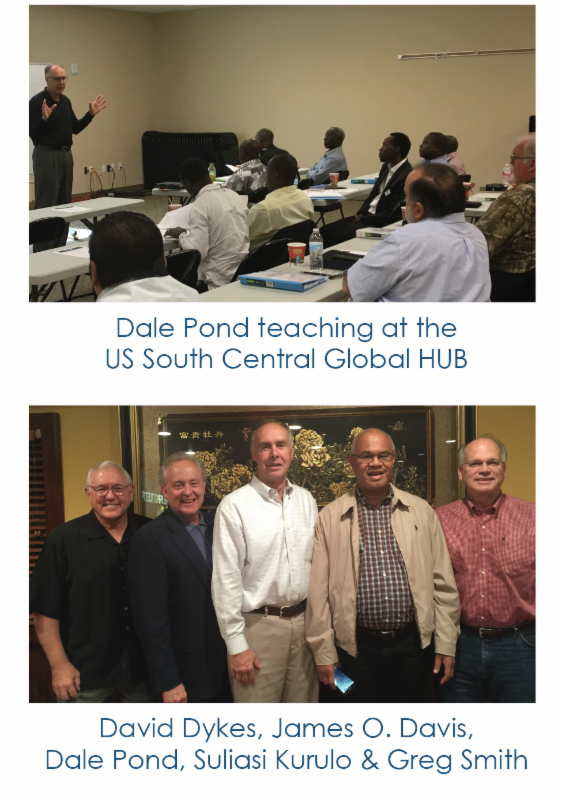 Dr. David Dykes is leading Green Acres Baptist Church in Tyler, Texas. Over the last twenty-five years, Dr. Dykes, has witnessed amazing growth and miracles through his ministry. Presently, Green Acres Baptist Church averages approximately 10,000 in attendance each weekend. I met Pastor Dykes through the relationships of Dr. David Sobrepeña, Founding Pastor of Word of Hope, Manila, Philippines and Dr. Greg Smith, President of In-Step International, Atlanta, Georgia. Relationship currency is the most valuable in the world today.
Recently, the US South Central Global HUB of Christianity at Green Acres Baptist Church convened in Tyler, Texas. Each HUB will meet four times over a period of two years. Over this two year period of time, pastors and leaders will be taught the Global Church Training Curriculum. It is considered to be some of the finest training in the Body of Christ today!
At the recent Green Acres Baptist Church HUB, the trainers included David Dykes, CoChair/Healthy Church, Dale Pond (World Missions Director For Green Acres Baptist Church), Greg Smith, CoChair/Mentoring, and Suliasi Kurulo, Founder of World Harvest Center, Suva, Fiji. Pastor Kurulo serves as the CoChair/Oceania in the Billion Soul Network.
I would like to take this opportunity to encourage you to prayerfully considering becoming one of the Global HUBS of Christianity in the years ahead. Our Lord is raising up a Mighty Mountain of Ministry throughout the world. We are moving from the west going to the rest to the best around the world going to the rest of world! Be sure to join us at Synergize 2016 Pastors & Leaders Conference! Blessings.
Until The Last Person Has Heard,


Dr. James O. Davis
Cofounder / Billion Soul Network
Cochair / Global Networking