Breaking News: 700 Million Souls Saved And Counting!
December 5, 2015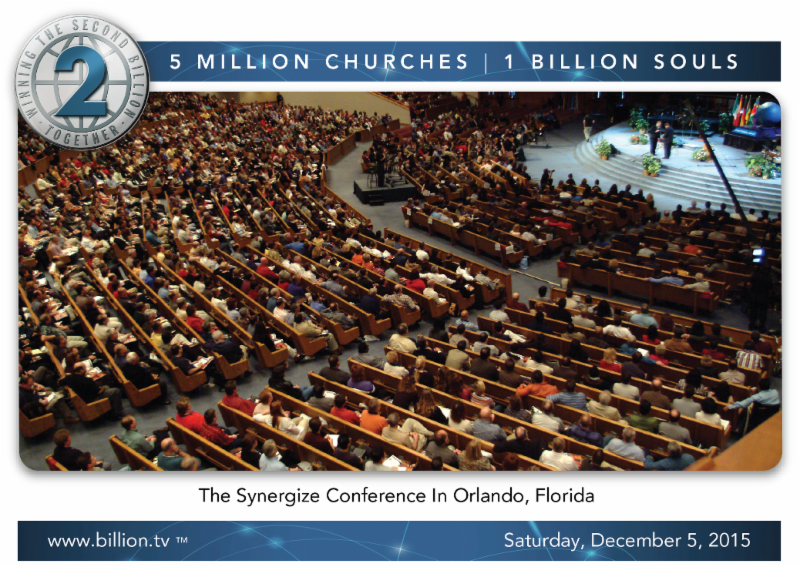 Dear Visionary Leader,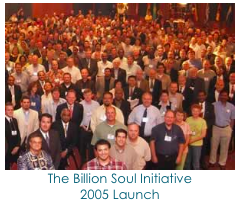 The Global Church continues to make enormous strides toward the planting of five million new churches for a Billion Soul harvest by the year 2020. The Billion Soul Initiative began in September, 2015, Dallas, Texas. At this global launch were 500 key leaders from 80 nations. All of us were focused on synergizing our efforts together to help double the size of the global Church in our generation.
As of last weekend, the global Church has collectively passed 3.3 million new church plants and 700 million coming to Christ. With this pace of growth, it is anticipated that the goal of 5 million new churches for a Billion Soul harvest will be reached ahead of schedule. The Body of Christ is growing faster today than ever before! Here are few stats:
China: 45,000 per day
India: 20,000 per day
Africa: 20,000 per day
Latin America: 30,000 per day
Muslims: At least 20,000 per day
Even though Europe and North America have slowed down in evangelistic growth, there are strong remerging signs that another Spiritual Awakening is on the horizon. When you survey as to who the Lord is raising up, you will come to the conclusion that God is not finished with these two regions. One key leader in Holland recently said, "If God was finished with Holland, then why did He call me here?"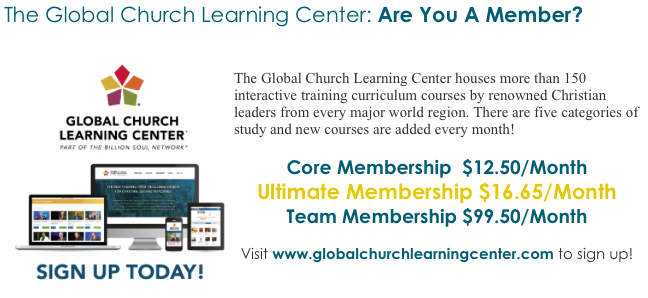 There are basically two kinds of people in life. There are those who make deposits and those who make withdrawals. We need the kind of friends in our life who make deposits. I realize that there are exceptions to this statement. There are instances where our friends cannot make a deposit into us due to what they may be going through for a period of time.
What kind of friends do you have? What kind of friend are you? We attract who we are; not what we want in life. Have you ever seen someone walking toward you and you prayed, "Lord, please come and take us to heaven!" Have you have ever left the presence of another person feeling refreshed? We are to be a refreshing Christian, an inspirational friend. Here is an acronym to help find great friends and keep them:
F

ind Them
If you will show yourself friendly you will have more friends than you have ever imagined. Take the time to seek out new relationships, even if it means traveling great distances.
R

espect Them
Treat your friends the way you want to be treated. Also, be sure to treat someone else's friends with the respect their friends give to them. I have seen people take advantage of other people's friends for self gain.
I nvest In Them
Be sure to ask about their families. The most important relationship in a person's life is his/her family. If they have children, get to know their names. When you learn something valuable be sure to pass it along to them. If you wish to be valuable, then add value!
E

ncourage Them
Everybody needs at least one Barnabas in their life. As you know, it was Barnabas who built a bridge for the Apostle Paul to become connected with the Early Church. Be a bridge builder instead of a fence builder.
N

etwork With Them
Take the time to do life together. Maybe there is a missional project that the both of you or a group of friends can do together. Be sure to pray together.
D

iscuss With Them
When it is appropriate be transparent with your close friends. Being open with them will let them know how much you value them and it will give them the opportunity to pour in godly wisdom into your life.
S

ucceed With Them
There is nothing like the smell of victory with our friends. An African proverb is: "If you want to go fast, go alone; if you want to be successful, then take someone else with you." When we take our friends on the journey of success together, the memories will pull the two of you or the group even tighter together.
We are known by the company we keep. I challenge you to make a new friend this week. We will need as many great friends of possible to achieve significance in this short life. Blessings.
Until The Last Person Has Heard,


Dr. James O. Davis
Cofounder / Billion Soul Network
Cochair / Global Networking