An Amazing Grandmother Graduated For Heaven! Read The Story Today!
March 9, 2016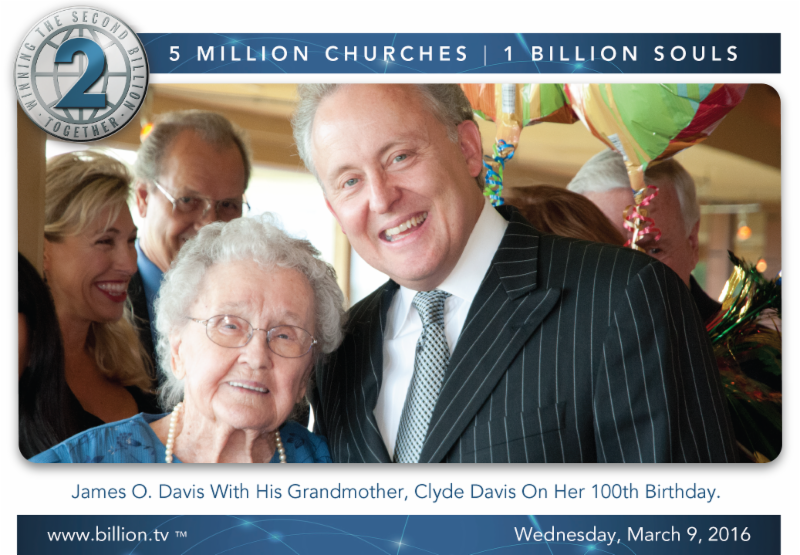 Dear Visionary Leader,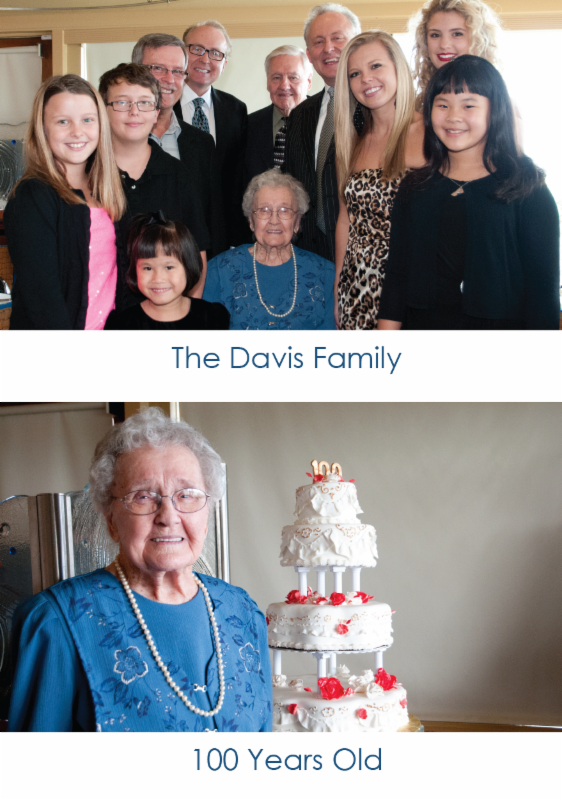 My grandmother, Mrs. Clyde Davis passed at 4:55 AM on Tuesday. She lived from 1912 until 2016. She lived 103 years, 7 months and 20 days or a total of 37,855 days. As to the time she lived on this earth, she lived 908,520 hours or 54,000,511, 200 minutes or 3,270,670,000 seconds!
My grandmother was born 3 months and 2 days after the sinking of the Titanic on April 15, 1912. Her birthdate was July 17, 1912! When Clyde entered into the Centenarian Hall Of Fame more than 3 years ago, there were only approximately 400,000 such people in the world. When she crossed 103 years of age, there were less than 300,000 people alive, who had crossed this age milestone.
It is hard to mentally conceive as to how much has changed in the last 103 years. I will not take the time to highlight the major changes, since they are innumerable. The top events of 1912 include:
The Republic of China was established.
New Mexico became the 47th State.
English explorer Robert Scott reached the South Pole.
The first eastbound US transcontinental flight landed in Jacksonville, Florida.
Arizona became the 48th State.
The Girl Scouts were founded.
The Titanic sinks in the north Atlantic.
Fenway Park opened in Boston.
The Summer Olympics opened in Stockholm, Sweden
Joseph Pulitzer established the Pulitzer Prize.
Paramount Pictures was founded.
Aviation pioneer Wilbur Wright died.
Pope Gregory the ninth died.
Alaska became a US territory.
Woodrow Wilson was elected President of United States of America
The first US postage stamp featuring an airplane was released. The cost was only two cents.
The most repeated phrase in the Book of Genesis is, "and he died." This incredible book begins with creation and it ends with a coffin. Even though, you probably did not know my grandmother, her amazing faith and godly walk inspired everyone she touched and she talked to. She will be missed!
I have pondered today some lessons I've learned from my extraordinary grandmother. Here are some lessons for us to consider:
Life Lessons to Learn
Live a lot! There wasn't a day that went by that she didn't do her very best to live her Christian life. Whether it was through the passing of her late husband (James Leonard Davis) 34 years ago, or living through hurricanes, or meeting the needs of people that came to her Grandma's Garden Shop in Semmes, Alabama. I challenge you to put extra life into your living today!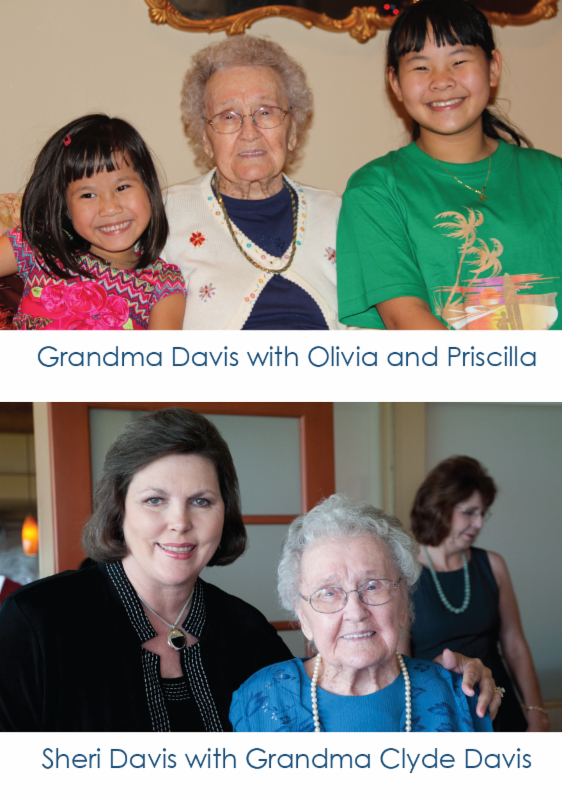 Love a lot! It is not how long we live; it is how long we can love! A lot of people stop loving a long time before they stop living. Someone has said that children spell "love," "TIME." Let's be sure to reflect our priorities in the amount of time we invest into people.
Anyone who came in contact with my grandmother knew that she loved the Lord with all of her heart, soul, mind and being. Additionally, she had a way of expressing her love to the local church she attended, to the people she hung out with and the simple expressions of love to others. Be sure to love a lot today!
Laugh a lot! This is the day the Lord has made let us rejoice and be glad in it! My grandmother's laughter was intoxicating. She knew how to laugh and smile and enjoy the small things and the big things of life. Someone has said, "You can know what the values are of a person by what makes him/her laugh and by what makes him/her weep." I challenge us to pause and think about the laughter in heaven and the tears of our Lord. Jesus wept over a city because He knew they had missed their divine appointment with Him. Through the decades our family witnessed firsthand grandma's positive outlook on life. She had complete confidence that the King of Glory would take care of her until the end. Be sure to laugh a lot today!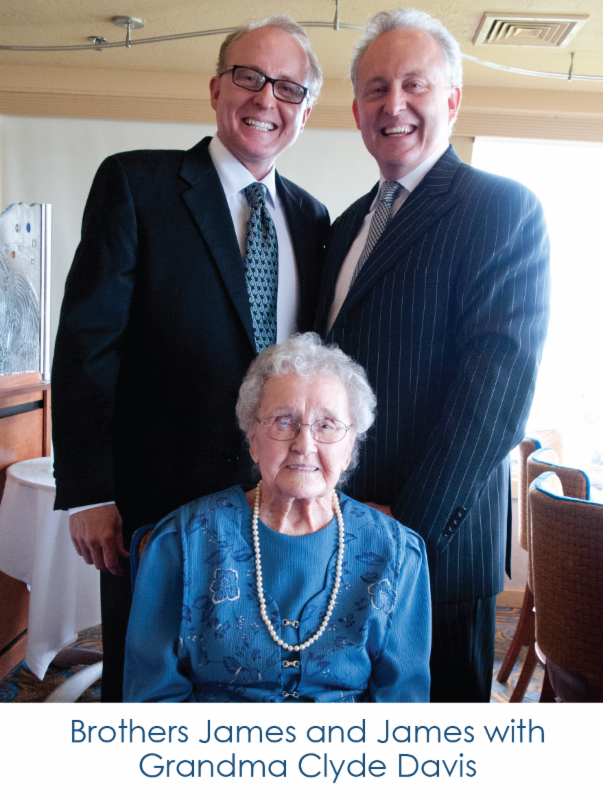 Leave a lot! Billy Graham said many years ago, "You will never see a U-Haul attached to a hearse on the way to the cemetery." Everything we have, we will leave here; everything we become we will take with us to meet God. Life is not just made up of the possessions that we acquire, but it is made up of the character that we form overtime. There is a difference between "being a character" and having character!
Do you want to know how wealthy you are? Add everything up that death cannot steal from you and you will have an idea of your personal wealth. Even though, my grandmother will not be leaving a lot of earthly possessions behind, yet she is leaving a legacy that last!
I challenge you to sow a seed of life, speak a word of love, shout an expression of laughter and strive to leave a lot behind! Blessings.
Until The Last Person Has Heard,

Dr. James O. Davis
Cofounder / Billion Soul Network
Cochair / Global Networking