Billion Soul World Conference Attracts Thousands Of Christian Leaders!
August 30, 2016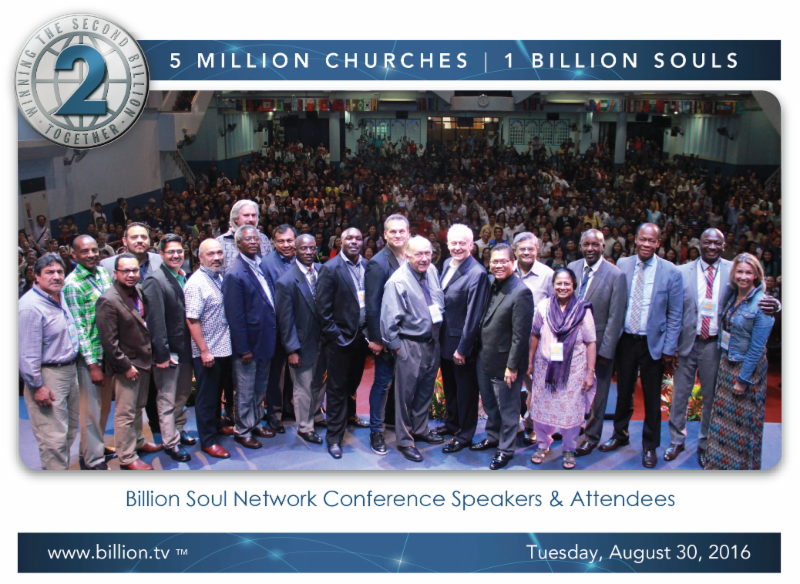 Dear Visionary Leader,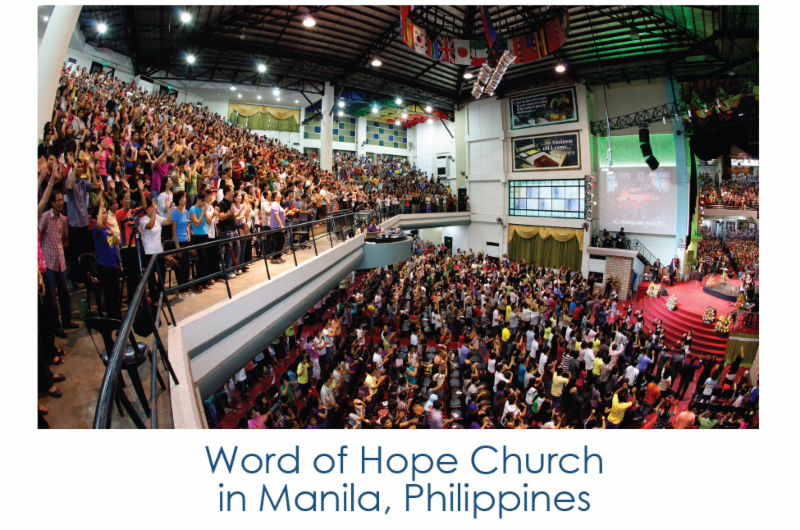 The Billion Soul World Conference recently convened at Word of Hope Church on August 25-26, 2016, in Manila, Philippines. Approximately 2,500 pastors and leaders came to synergize their efforts from Africa, Europe, India, United States, South America and Asia! In addition to the powerful teaching, the attendees heard firsthand reports as to the growth of Christian throughout the world.
Dr. David Sobrepeña, the Founder of Word of Hope and Dr. James O. Davis, Cofounder of the Billion Soul Network hosted his historic gathering in the Philippines. Keynote presentations were given by:
Dr. Elmer Towns, Cofounder of Liberty University and Dean of the Global Church Learning Center
Dr. Leonard Sweet, Founder of Spirit Venture Ministries
Rev Stanley Hofwijks, Founder of Maranatha Church, Amsterdam, Holland
Rev. Edgar Holder, Founder of Living Stone Ministries, Rotterdam, Holland
Rev. Leon Fontaine, Senior Pastor of Springs Church, Winnipeg, Canada
Javier Espinosa, Founder of Missiones Internacionales, Costa Rica
Rev. Charlie Tuttle, Founder of Genesis Church, USA
Rev. Fredrick Semazzi, General Secretary of New Birth Fellowship, Uganda
Dr. Alex Abraham, Founder of Operation Agape, India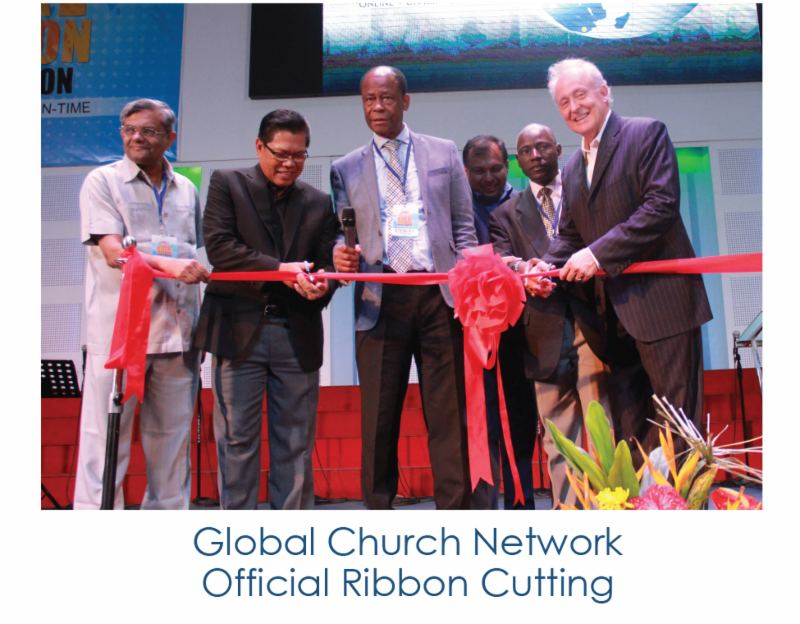 In addition to the dynamic messages, there were two additional, synergistic opportunities made available. First, Dr. Davis updated all of the attendees regarding the Global Church Learning Center (www.GCLC.tv) and scholarships were provided to them. The Global Church Learning Center is approaching 55,000 pastors/leaders taking courses throughout the Body of Christ.
Second, the official ribbon cutting took place for The Global Church Network (www.Billion.tv). Over the next several years, the Billion Soul Network will be transitioning to the Global Church Network. The pillars of the Global Church Network are the Global Hubs of Christianity. The overarching goal of GCN is to mobilize the entire Body of Christ to finish the Great Commission in the 21st Century. In the months ahead, you will receive additional, powerful updates!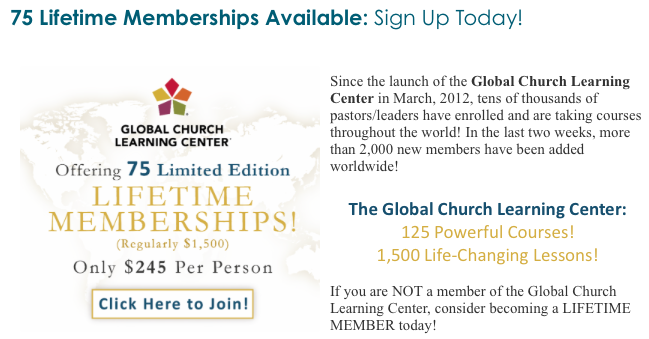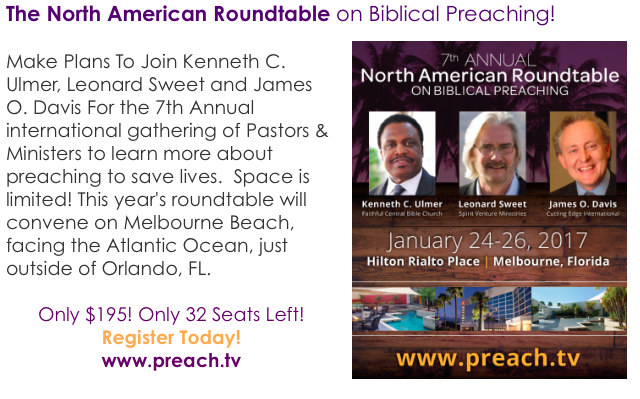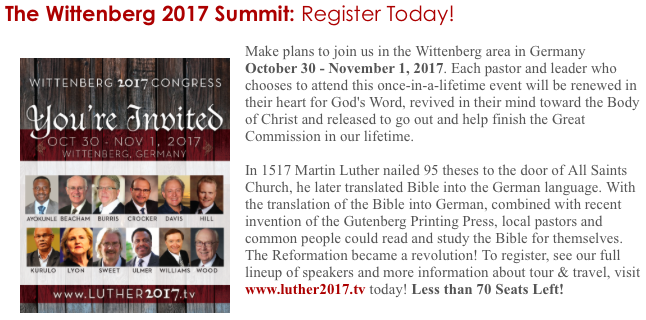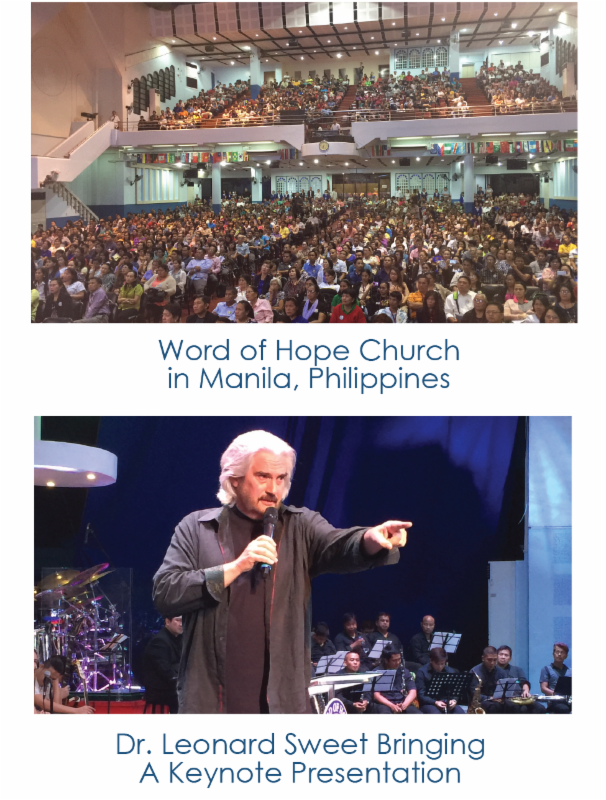 At the present time, more than 2.4 billion people have never heard the gospel, which is more than 38% of the world population. At the current rate of Christian growth verses world population growth:
In 2025, there will be more than 2.6 billion people who have never heard the Gospel. The Church has entered into a defining period, as to whether or not we will finish the Great Commission by 2100 A.D.
In 2200, the world's population will exceed 10 billion and the unreached will still number 2.0 billion people. More people will have heard the Gospel, but 16% will still be in darkness.
It will be 2500 A.D. or later before the Great Commission is fulfilled worldwide.
By planting five million churches for a BILLION SOULS to come to Christ, the Church will double its size and shorten the timespan of Great Commission fulfillment to before 2100 A.D.
Over the last 8 years, Billion Soul has met with more than 10,000 key leaders (missionaries, overseers, bishops, leading pastors, superintendents, etc.) to achieve the following: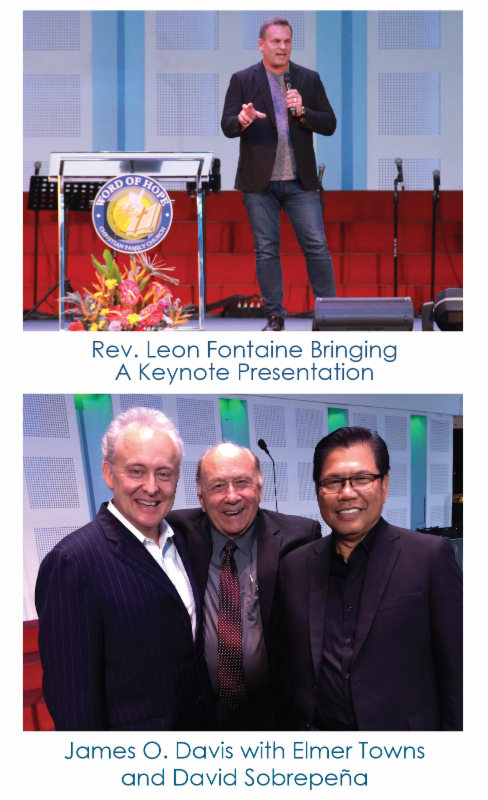 Challenge the Church to double in size over the next season of years, through planting five million churches for a BILLION SOUL harvest. Every world region is challenged to plant 100 churches within one year, following the Billion Soul Summit, and double it each year thereafter.
Connect key churches via Internet for global training capacity. When the network is completed, every major organization will have access to the finest training that will be uploaded online from the strongest ministries worldwide.
Collect the best resources and make them available worldwide. The cry of leaders worldwide is that the best resources are needed in order to finish this global task.
Commit to unreached people groups in each world region. While planting churches in familiar territory, we must continue to reach into areas where the Church has never gone before.
Choose a Cochair for every nation, territory and province. This global vision is too large for any single person to Chair or lead alone.
Collaborate on the best methods, models and minds for multiplication movements. The Church must learn how to multiply faster than ever before. Proven methods and models will "take the think time out" and will speed up Church growth at the same time.
If our vision does not include everyone on the planet, then it is not a "God-sized vision." God's vision includes every people group. Let's pray for our Lord to give us a God-sized vision and a plan to bring it into reality! Blessings.
Until The Last Person Has Heard,


Dr. James O. Davis
Cofounder / Billion Soul Network
Cochair / Global Networking