How To Take The Terror Out Terrorism
June 20, 2017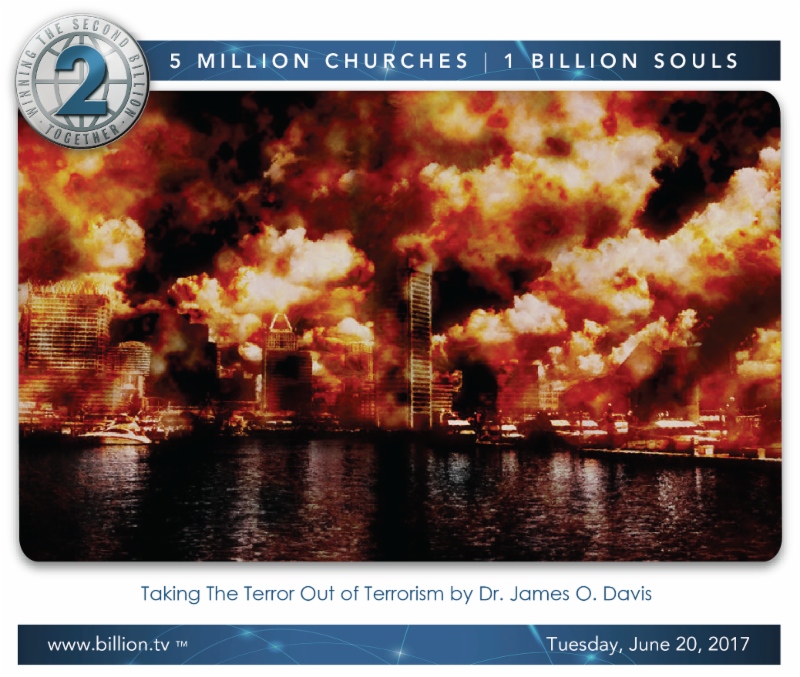 Dear Visionary Leader,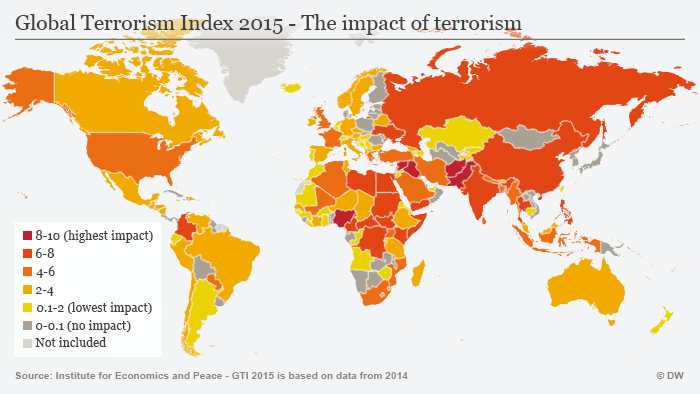 With the terrorists attacks throughout the Middle East, England, Germany, France United States, and other locations, countless people have become worrisome about the future. People are now fighting a psychological warfare within themselves. They have lost a sense of security. It seems that millions of people have developed or allowed a "spirit of fear" to enter their lives. Jesus spoke of the last days and described them as "hearts failing them because of fear" (Luke 21:26). Yet, is this the way God has intended for Christians to live our lives?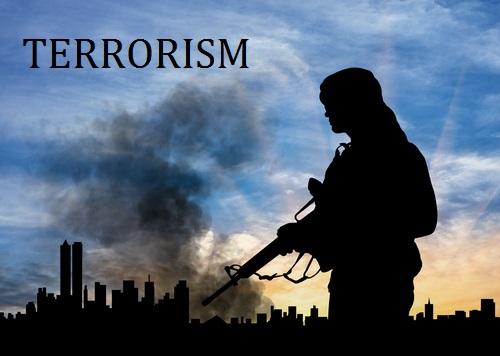 We need to remember that the ultimate terrorist is Satan himself. In Isaiah 14:12-17, the prophet describes the rise and fall of Satan. It was pride that made the devil the devil. Yet, the ultimate weapon of Satan is terror. Satan went from the highest of the high to the lowest of the low. In the end, a person has to squint to see him. Satan comes to steal, kill, and destroy. The way Satan keeps his slaves in tow is the chief weapon of terror. Yet, God commands us not to be terrorized by our adversaries (Phil. 1:28). Just like God brought down Satan, ultimately He will bring down terrorists today.
Why would God command us not to be terrified if it was impossible to overcome terror? The terrorist wants to keep us in terror. Yet, the Word of God has commanded us not to cooperate with the terrorists.
As humans, God has given us healthy and holy fears as gifts. Fear is productive and protective. Fear will cause us to lock our doors at night and to check our cholesterol. God has given us fear to help keep us alive and safe. The Bible teaches us to fear the Lord. Yet, this is not the "spirit of fear" but the spirit of worship (Matt. 10:28). The one, who fears God the most, loves Him the best (Prov. 1:7). The fear of the Lord is a clean fear not a filthy fear (Ps. 19:9; 89:7). Godly fear is holy. God is awesome, not awful!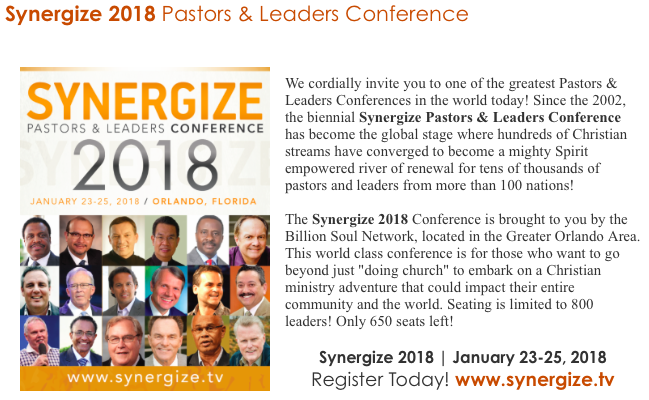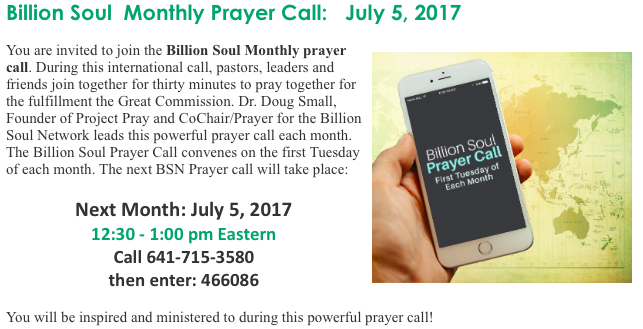 Normal fears are healthy. For example running for cover from a tornado is a healthy fear. Yet, the spirit of fear is like a cold front that comes in and never leaves. Every day is cold, dreary, and dark. A normal fear is like a thunder storm but the spirit of fear is like a fog that never lifts. How does one take the terror out of terrorism? How does one have peace of mind in a chaotic world? In 1 Timothy, 1:6-8, the Word of God gives the steps to taking terror out terrorism and fear out of our future.
First, the Holy Spirit energizes us with power (1 Tim. 1:8a). The Lord is my light and my salvation, whom shall I fear (Ps. 27:1)? Did you know the person who can kneel before God can stand before anybody? No one compares to our awesome God! We become weak and terrorized is because we think we are inferior and that a greater force than us is coming against us. But, when you recognize that you are on the side of might and power, then you will not be afraid.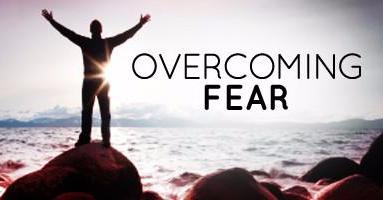 The Apostle Paul went on to say to Timothy that he was not afraid to die. He said, "I know who I believe. He did not say, "I know what I believe." He did not say, "I know why I believe." He did not say, "I know in whom I have believed." There was no preposition between Paul and Christ. He said, "I know whom I believe and I am persuaded that He will keep that which I have committed unto him (1 Tim. 1:9-12).
The Apostle Paul did not write his inspirational words from an air conditioned home. He wrote these words from prison, scheduled to be beheaded. He found himself in a dirty, dark, dang dungeon cell. Yet, even though other men were afraid for their lives, Paul was free because he had a proper perspective about his life and his times.
It is one thing to write down the sermon notes, it is another thing to know God personally and be persuaded that He is in charge of your life. We need to have a bulldog grip on God. We must not doubt our beliefs and belief our doubts. Once we have come face to face with our God, then we doubt our doubts and believe our beliefs! People panic when they have their confidence in the wrong place or the wrong person. You do not have worry about the Stock Market, if your trust is in God. What would you rather have: A warehouse of stale bread or a father who owns a bakery? I know whom I have believed!
Second, the Holy Spirit enriches us with love (I Tim. 1:8b). God gives us love in this midst of terror. Love is mighty force to overcoming fear. If the terrorist can make you fearful, then he has won. If the terrorists can make you hate him, then he has won. Jesus taught us to love our enemies. When Jesus was being nailed to the cross, He was praying for them.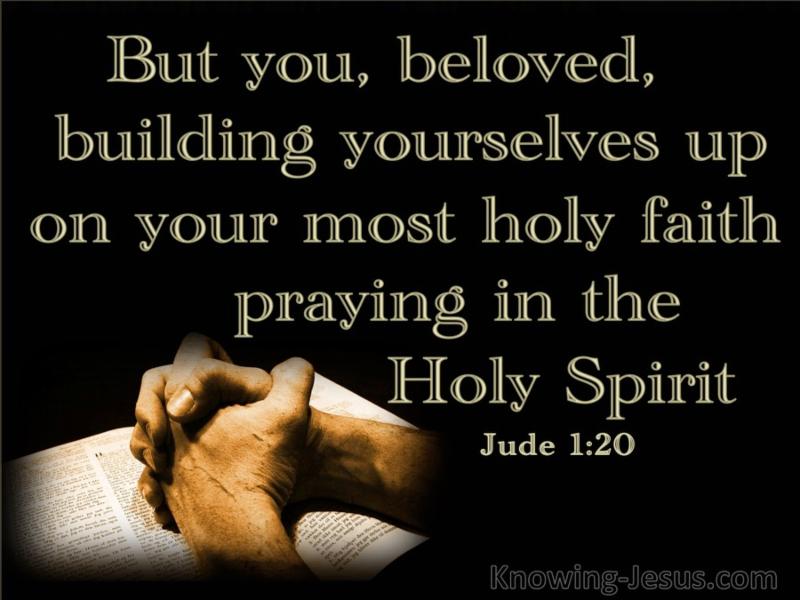 We need to remember who is really behind all of this terror in the world. The terrorists, though hateful, are simply pawns in the hands of Satan. We must love our enemies through Christ so they will see that the love of Christ constrains us to reach out to them. Will there be justice? Absolutely! When their empire of tyranny be brought down? Most definitely! God will see to it that there is justice in the world and He often uses governments to accomplish this. We need to allow God be responsible for raising up and bringing down governments. He knows what is best for Christians in particular and the world in general.
When fear comes our way, we have the tendency to become wrapped up in ourselves. We want to protect ourselves. However, one of the most liberating ways to overcome the fear of our enemy is to be baptized in love. The question is not, "Am I brave enough? The question is, "Am I able to love enough?" While, love looks for opportunities to give to others, fear looks for ways to protect oneself. Love focuses on today. Fear focuses on tomorrow. Love is the expression of a trusting Christian. Fear is the expression of doubt and lack of love. We need build bridges to all people groups. These are days of great opportunity to reach out to others and show the love of Christ. You may say, "I do not have what it takes to overcome fear and love others." Then you are almost to victory. When we realize that we cannot do this alone, then we will better understand what "The love of God is shed in our hearts by the Holy Spirit" means to us (Romans 5:5).
Third, the Holy Spirit enlightens us with a sound mind (1 Tim. 1:8c). A "sound mind" is one that is disciplined, under control, and cannot be stampeded. Once a person has the "spirit of fear" he/she is not only afraid of the thing that originally caused the terror, but one becomes afraid of everything (Prov. 28:1). When people flee when someone is not chasing them, then they have the spirit of fear.
The late, renowned, Metropolitan Church, London, England, pastor, Charles Haddon Spurgeon said: "It is impossible for any ill to happen to those who are loved of the Lord. The most crushing calamities can only shorten his journey and hasten him to his reward. Ill to him is no ill. Loses enrich him. Sickness is his medicine. Reproach is his honor. Death is his gain. No evil in the strict sense of the word can happen to him. For everything is overruled for good. Happy is he that is in such a case. He is secure while others are in peril. He lives where others die."
King David said, "Though I walk through the valley of shadow of death, I will fear no evil" (Ps. 23:4). It is possible to not to be filled with fear even in a dark, deadly place. We are able to keep moving forward rather than backwards, when we realize "whose" we are and "where" we are in this life. Psalm 23 is a "valley Psalm" that is nestled between two pivotal mountains. In Psalm 22, we read about Mount Calvary. In Psalm 24, we read about Mount Zion. In Psalm 22, is the blood-dredged mountain where Jesus died for our sins. In Psalm 24, is the snow-covered mountain where Christ will descend and establish his millennial Kingdom. On the one side is the first coming of Christ. On the other side is the second coming of Christ.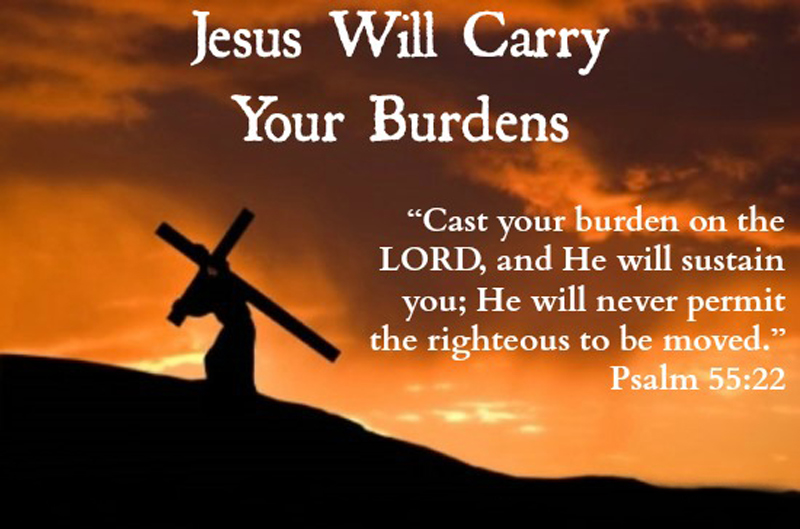 Today, as we fight the good fight of faith, we live our lives between the death of Christ and the reign of Christ, between the first and second comings of Christ. While we are in the valley that is filled with anxiety, we need to keep our eyes on the mountains of faith around us. We need to remember that "my God is with us." We must never lose our hope in God and His Son, Jesus Christ, in the midst of societal upheavals. There are only two places where there is no hope. There is no hope in hell. And, there is no hope in heaven. In heaven, hope is not needed. Yet, today, we can take comfort in the biblical promises of God.
How does one take terror out of terrorism? We overcome the spirit of fear through the Holy Spirit energizing us with power, enriching us with love, and enlightening us with a sound mind. Blessings!
Until The Last Person Has Heard,


Dr. James. O. Davis
Cofounder / Billion Soul Network
Cochair / Global Networking