The Five Most Important Words In Your Life!
July 4, 2017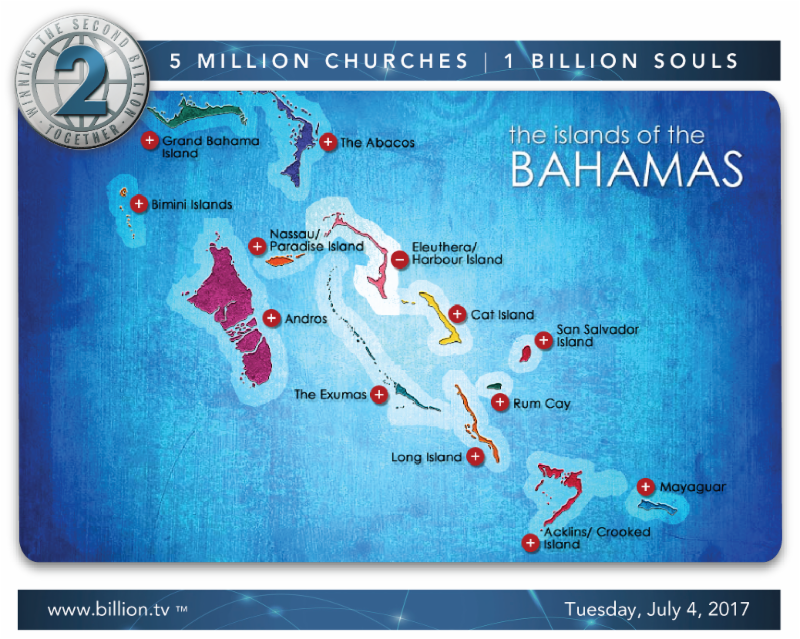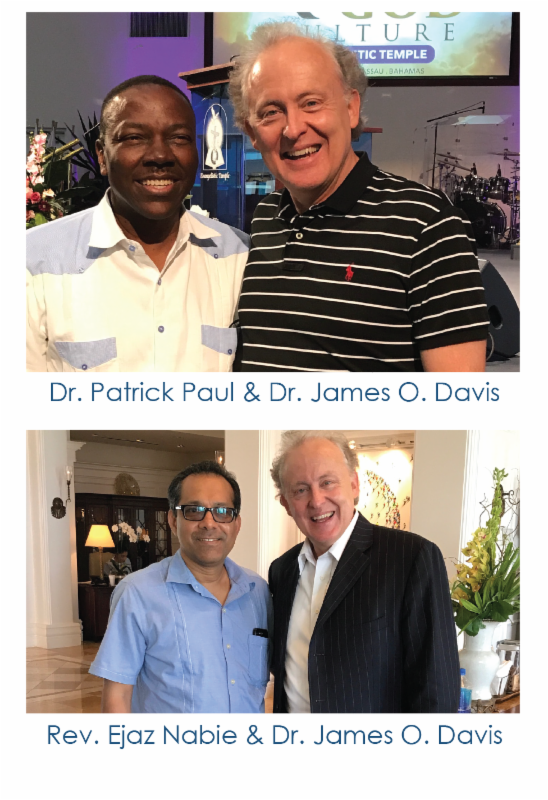 Dear Visionary Leader,
For the last six months the Billion Soul Team has been working toward the launch of the Bahamas Global Hub in November, 2017. The Caribbean Region has more than 6,000 islands. Over the last year, Global Hubs have been launched in Trinidad and Guyana. In the next year, additional hubs will be launched in Cuba, Suriname, Turks & Caicos Islands and the Bahamas.
Last week, Dr. James O. Davis, Cofounder of the Billion Soul Network ministered at the Bahamas Assemblies of God General Council, representing churches throughout the Bahamas, Turks & Caicos Islands. Dr. Patrick Paul serves at the General Superintendent of the Bahamas Assemblies of God and the Bahamas CoChair in the Billion Soul Network. Additionally, Rev. Ejaz Nabie, Senior Pastor of Faith Assembly Church in Queens, New York, joined in the meetings with Dr. Paul and Dr. Davis. He has been involved in the arranging and launching of the all the Caribbean Hubs.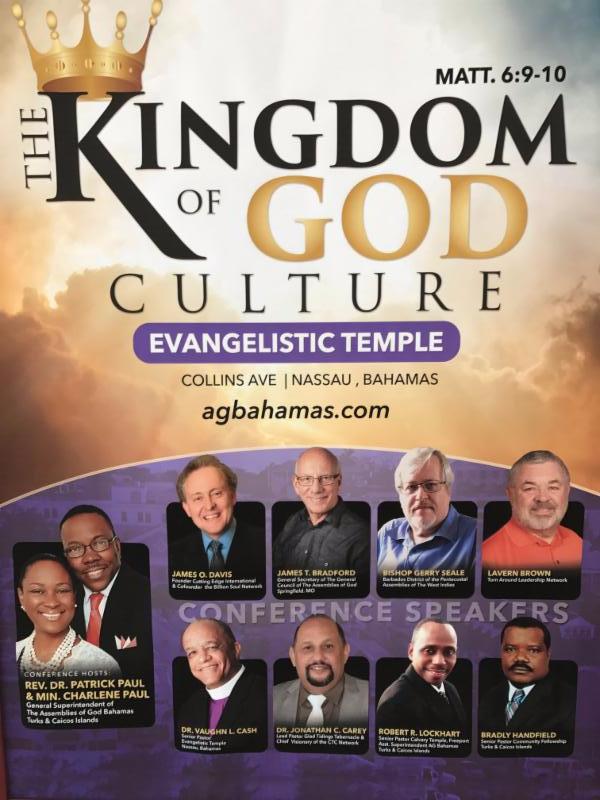 The scheduled speakers for the Bahamas Hub launch include:
* Mark Balmer, Calvary Chapel, Melbourne, Florida
* James O. Davis, Cofounder, Billion Soul Network, Orlando, Florida
* David Sobrepeña, Pastor, Word of Hope, Manila, Philippines
* John Smith, General Superintendent of Guyana Assemblies of God
* Patrick Paul, General Superintendent of Bahamas Assemblies of God
* Ejaz Nabie, Senior Pastor, Faith Assembly Church, New York
The overarching goal for the Caribbean Region is to synergize every Island nation together for the completion of the Great Commission in this region and beyond.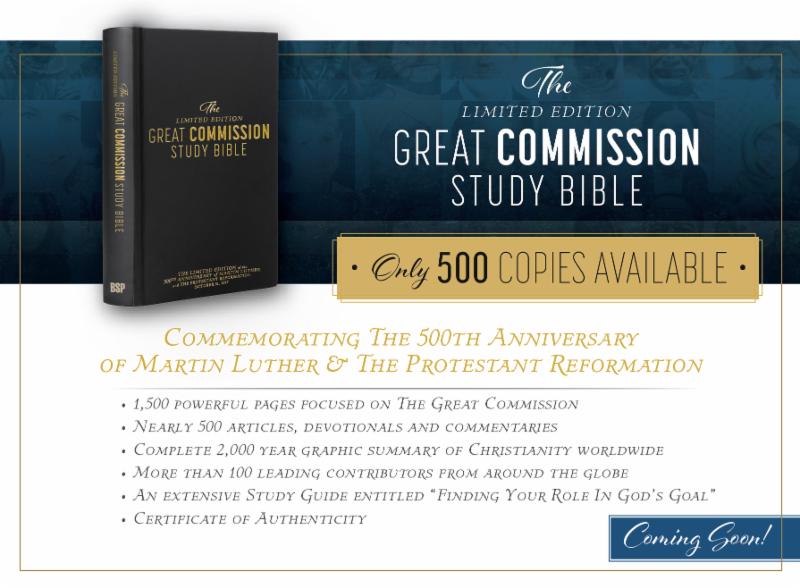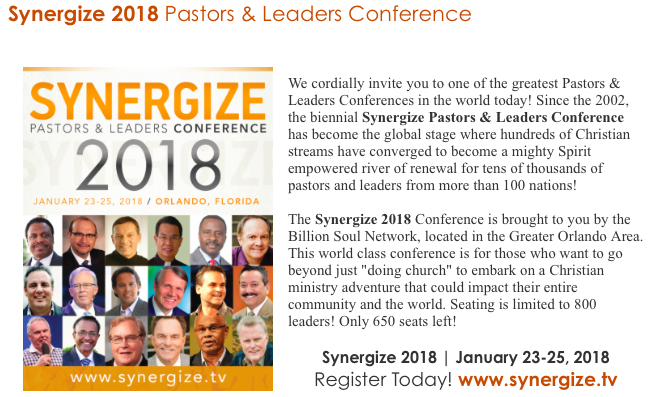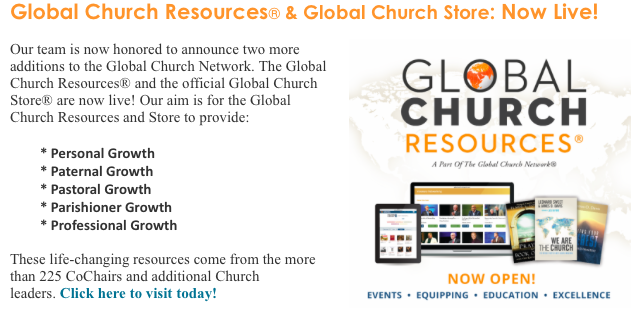 All of us at some time or another have stopped and asked ourselves the question: What does it take to make a difference? What does it take to be successful in ministry in particular and life in general? When you think about it, those questions are really a lot of questions rolled into one. For example, are there some fundamental secrets to living that constitute the absolute keys to success, prosperity, effectiveness, and making a difference? Put another way: Are there hidden answers-unknown to you or forgotten about-that hold the real meaning and purpose of your life?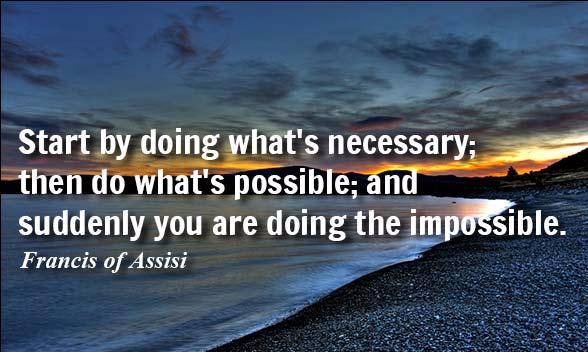 At some point, you might have wondered if maybe other people have already discovered these great ideas and are using them to build distinct lives that produce a greater service in the kingdom of God; and if that is so, then why not all of us? Imagine for a moment how your life would change if you had a guaranteed formula for ministry effectiveness. Where would your ministry be five years from now? How would you like to change as a person? What would you like your contribution in life to be? The following principles will give you the ability and power to turn your dreams into reality.
The average person has over 50,000 thoughts a day. In a 16-hour day, that roughly amounts to about a thought a second. That means day-in/day-out, our minds are constantly whirring with impulses, notions, and urges of one sort or another in that intuitive process we call "thinking."
Obviously, any positive mental activity is good, and the more the better. As we consider this 50,000 thoughts-a-day statistic, how many of those thoughts are actually new thoughts? Naturally, we must have some repetition for memory's sake, but the essence of creativity and living life to the fullest is our ability to accommodate as many new thoughts as possible. Needless to say, the worst-case scenario is someone's having the same thought 50,000 times a day!
The problem is, of course, that too many of us find ourselves thinking today along the same lines as yesterday, the day before, five years before, and even a generation before. Too often, we continue mulling over the same old ideas and beliefs and even dwelling on the same fears, worries, and regrets. Certainly, the very act of entertaining the same thoughts over and over again limits our capacity for new and creative thoughts.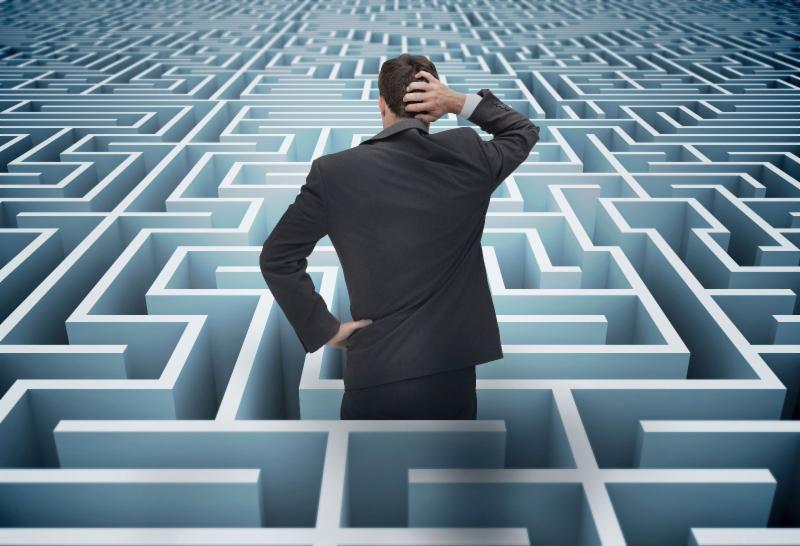 The goal is to leave behind old, worn-out thoughts and open our minds to new ideas, new opportunities, and new dreams because the starting point to changing our life and ministry is changing our thoughts-not only the content of our thoughts but the way we think about ourselves, our lives, our ministries, and the world around us.
That is literally all we really need to do in order to completely revolutionize our lives: Change the way we think. Set up a new pattern of perception that raises our awareness of the world around us and permits us to see that world more clearly. We must determine that our mission is to stretch our thought lives. We must study ourselves to death and pray ourselves back to life again.
The most important foundational secret to building an effective ministry is: "Your thoughts control your life." These five words say: "The thoughts you choose to occupy your consciousness will control what you become." Rather than copycatting someone's ministry, we should allow someone's ministry to become a springboard and a sounding board for new, innovative ideas that catapult us forward into twenty-first century ministry. Our thoughts are the most powerful forces shaping our lives. Our thoughts, in fact, are among the most powerful forces in the universe.
Our thoughts have shaped our lives from childhood to the present. Unquestionably, we are where we are and what we are because of the thoughts that have dominated our minds. As for the future, our destiny is being shaped by our thoughts right at this moment. This is a most simple and challenging concept.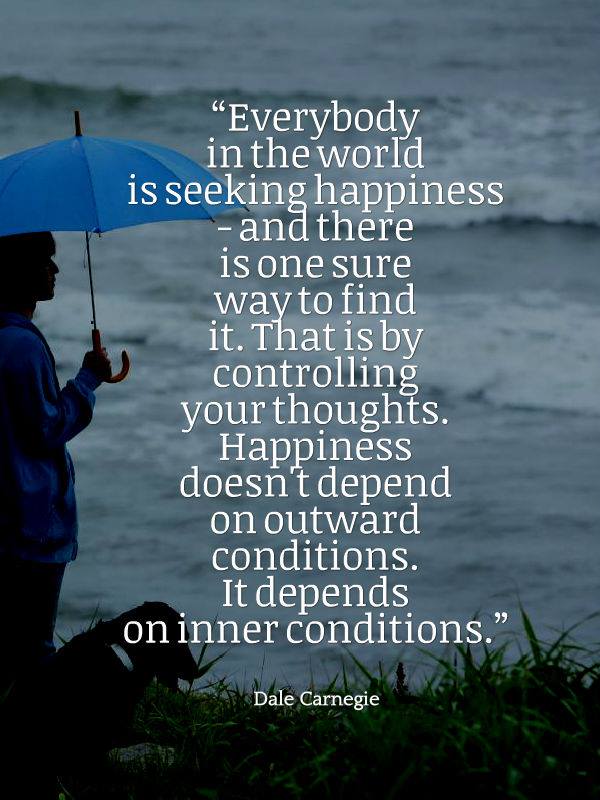 Yet to be of value, it must be learned and relearned over and over again. It is the kind of idea that must become ingrained in our daily consciousness, and it is an elusive secret. Even though many acknowledge it, only a few truly understand and grasp its real meaning-that this simple secret is the fundamental key to personal growth and success.
Obviously, it is important what thoughts we allow to control our lives. We know that the vast majority of ministers do not achieve effectiveness during their lives. It is likely that the vast majority of ministers do not even question where their thoughts are taking them. This is why simply knowing that our thoughts control our lives is such an important secret to personal fulfillment and professional effectiveness.
You are going in the direction of your most dominating thought. Remember, the secret that will change your life is: "Your thoughts control your life." And you and only you can control your thoughts.
I am not suggesting, however, you only think about what God wants out of your life and never take action. That would be useless, but the starting point of all your actions or achievements is the thoughts you hold. I promise you that the opportunities and what may seem to be serendipitous coincidences that will come your way as a result of your focused thinking will surprise you. You will discover the amazing secret all over again: Your thoughts do indeed control your life.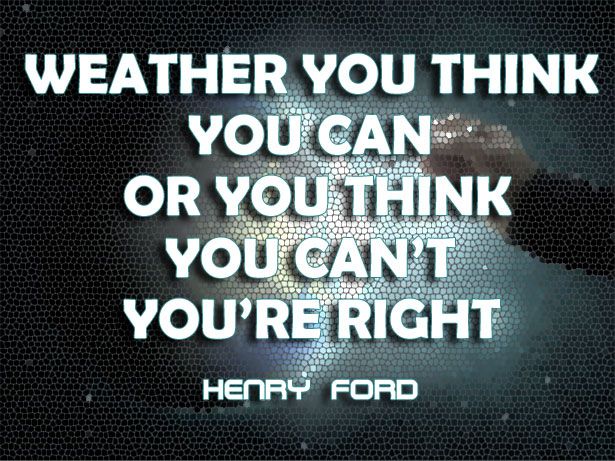 Once you decide, your thoughts will lead you to whatever it is you want most to bring about in your life. Keep in mind you always have the option to midcourse corrections along the way. You certainly do not want to be changing your direction in life every day, but as you grow and develop, you will uncover new opportunities and see new possibilities come into focus. You will want to respond to change and explore new directions. This is what being in control of your destiny is all about for us. It means deciding to steer your life rather than passively drifting along. As you grow as a person, your mission in life will grow and expand with you.
We do not have to know how the mind works to make it work for us. All we have to do is provide it with information, focus, and direction. The key to achieving what we want out of life lies in establishing our goals and then continuing to feed our minds with thoughts and ideas that are consistent with our goals. The Roman Emperor and philosopher, Marcus Aurelius, was correct when he said, "Our life is what are thoughts make of it."
Until The Last Person Has Heard,


Dr. James. O. Davis
Cofounder / Billion Soul Network
Cochair / Global Networking