The Seven Game-Changing Strategies For Ministry Victory In 2018!
December 8, 2017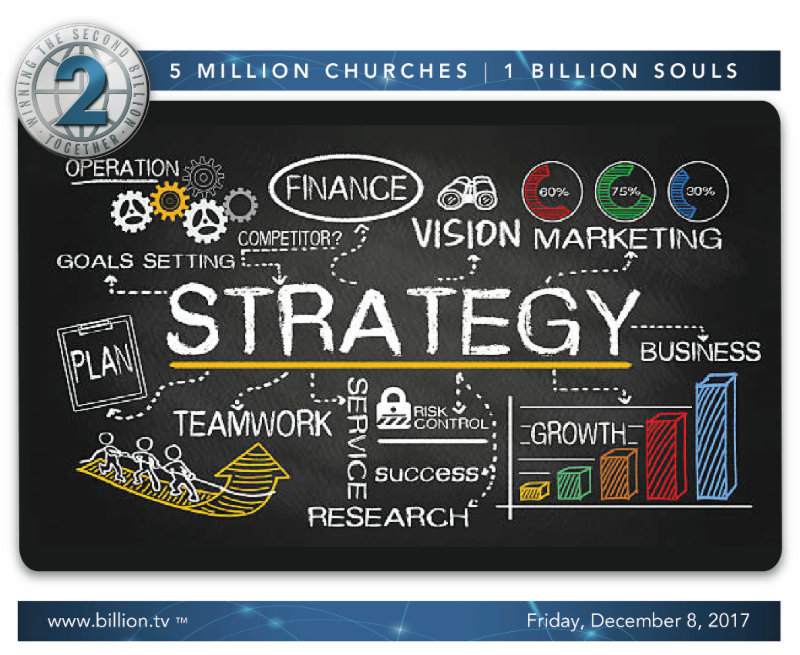 Dear Visionary Leader,
Most Christians know they are called to a life of victory; unfortunately, many have not yet experienced that victory. God has called us to experience victory every day of our Christian lives. The Book of Joshua lays the foundation and basis for the life of victory in Canaan that God has prepared for each one of us.
It is more than mere history, more than a simple record of past results and rewards. This revelation is a present reality. Paul said:  "Now these things happened to them as an example, and they were written for our instruction, upon whom the ends of the ages have come" (1 Corinthians 10:11). Oftentimes the Old Testament is illustration while the New Testament is interpretation. If we are going to understand all of God's Word, we must understand both the illustrations and the interpretations of the Bible.
God has given to every Christian the promised possession of victory, to live the Spirit-filled, overcoming life. It is God's plan. The Word of God talks about the possibility of failure, but it never assumes the necessity of failure. The Book of Joshua was written to show us victory is possible by practicing the specific principles.
At the upcoming Synergize 2018 Conference, we will be expounding and explaining The Seven Game-Changing Ministry Strategies For Victory. In summary, these strategies are:
Applying The Greatest Prospects of Ministry Victory
Acting on The Grandest Preparations for Ministry Victory
Analyzing The Gigantic Plans for Ministry Victory
Addressing The Godly Priorities for Ministry Victory
Accepting The Graceful; Power of Ministry Victory
Achieving The Glories Potentials of Ministry Victory
Advancing to The Godsent Pinnacles of Ministry Victory
Seats are limited! At the time of this writing, there are only 239 seats left! Sign up today at www.synergize.tv!
Coach Lou Holtz will bring a paramount presentation entitled, The Proven Game Plan For Success In Life! Don't miss it! Begin your 2018 on the mountain top of victory!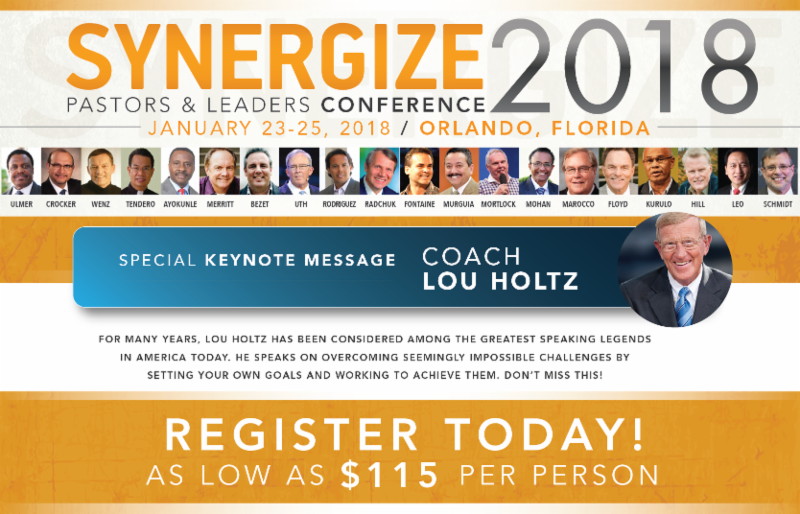 On January 6, 1822, a child named Heinrich Schliemann was born to a pastor and his wife. These parents never thought their son would grow up to be someone particularly special. At the age of seven, Schliemann saw pictures in a book of the burning city of Troy that would change his life. He determined that one day he would find that city.
During his adult life, he began looking for the city he had seen in the pictures. Many ridiculed his efforts. In 1873, he discovered the city of Troy and became very famous and wealthy. Why? Because he learned to see the unseen. He refused to be discouraged by what others thought or said. His sights were set to find the unknown.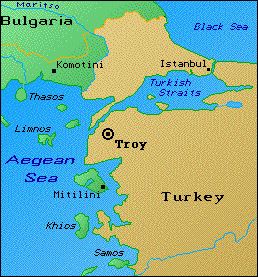 We too must set our sites on the unseen. In spite of what others may say or do to thwart our efforts, we must determine to live victoriously and possess Canaan as God has promised to all who will know and follow Him as believers.
We are about to enter into the uncharted land of 2018. I write to encourage you to dream the biggest dreams. We must doubt our doubts and believe our beliefs! There are times when our enemy wants us to doubt our beliefs and believe our doubts.
I hope you will make plans to join us for Synergize 2018 Pastors & Leaders Conference. I believe you will be thrilled if you did. Consider bringing your team with you! Blessings!
Until The Last Person Has Heard,

Dr. James. O. Davis
Cofounder / Billion Soul Network
Cochair / Global Networking